2 results - showing 1 - 2
Tool Blog
Chris December 01, 2016
0
2
One of the most important tools on the jobsite is the box level, but at the same time it is one of the most fragile. If it changes in just the slightest amount, all of the work done with it will be wrong. To ensure your work is never the fault of a bad level, Milwaukee Tool has introduced their new line of REDSTICK box levels, that promise to lead the industry in durability and deliver guaranteed accuracy.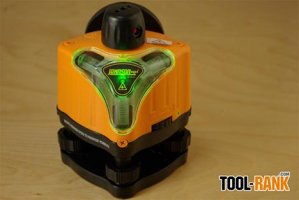 Reviews
Chris February 09, 2011
0
0
Lasers have been one of the most useful and most popular tools in the last 10 years or so. Technology in a whole has been advancing more rapidly then ever before. This allows us to buy more advanced tools from the past at a much lower price today. Case in point is the Johnson Model: 40-0918 manual-leveling rotary laser level that Johnson sent over for review. Just a few years ago it would have been impossible for a DIYer to go out and buy a rotary laser level, but today the 40-0918 can be purchased for...
2 results - showing 1 - 2