19 results - showing 1 - 10
Tool Blog
Chris March 12, 2014
0
1
Makita is continuing to expand their line of concrete hammers with Anti-Vibration Technology and that includes the new 1-9/16-inch HR4013C AVT Rotary Hammer. They say is has 45% less vibration and 20% more impact energy than their own previous model, and that it is the leader of its class.
Tool Blog
Chris February 20, 2014
0
2
Makita is expanding their line of AVT (Anti-Vibration Technology) rotary hammers to include a 1-inch Pistol-Grip Model (HR2611F) and a D-Handle Model (HR2621). Both hammers offer 3-mode operation for rotation only, hammering with rotation, or hammering only to match your application.
News
Chris January 29, 2014
0
1
Bosch is introducing a new SDS-Plus Mortar Knife Attachment that they say provides faster and easier mortar removal from between bricks, block and, stone. Either that, or it is the fastest butter knife attachment on the market.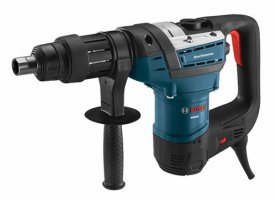 Tool Blog
Chris December 10, 2013
0
1
Bosch is introducing two variants of the RH540 1-9/16-inch rotary hammer that they say deliver the fastest drilling and the hardest hits in their class. Both SDS-Max(RH540M) and Spline(RH540S) models will hit stores in February 2014 at a suggested price of $419.
News
Chris April 04, 2013
0
1
Milwaukee Tool is continuing to expand their M12 Line of cordless tools with the introduction of the new 2416-22XC M12 Fuel 5/8-inch SDS-Plus Rotary Hammer. As noted, the new tool carries Milwaukee's "Fuel" branding, which means it also features their new Powerstate brushless motor technology.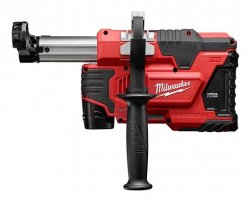 News
Chris February 07, 2013
1
1
The Milwaukee M12 HammerVac is a dust extractor that collects the dust that your rotary hammer makes while drilling, but unlike other cordless rotary hammer vacuums, the HammerVac works on other brand's drills too.
News
Chris November 06, 2012
1
2
Back when Makita first announced their 36V rotary hammer 3 years ago I wondered why they just didn't make the tool run on two 18v batteries. I am sure they had their reasons, and maybe they expected to have more 36v tools out by now, but the 18v line is super popular and it just makes sense to have a tool that runs on the most popular battery.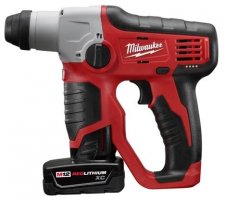 News
Chris September 06, 2012
0
1
When I am reading about new tools I always think about how these tools will help me on the job. When I see the new sub-compact 2412-20 M12 SDS-Plus Rotary Hammer I think of all the times I had to run hundreds of feet of extension cords so I could drill holes to set door thresholds at hotel jobs. The 2412-20 seems perfectly suited for these types of jobs.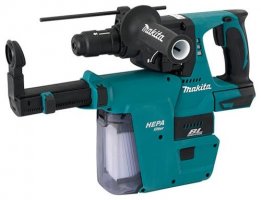 News
Chris September 04, 2012
0
4
Almost exactly 3 years ago Makita announced their first 36-volt cordless tool, and today we got word of a new 36-volt rotary hammer that I assume will take its place. There is also news of a new Makita 18-volt rotary hammer that is brushless and even has an on-board HEPA vac option.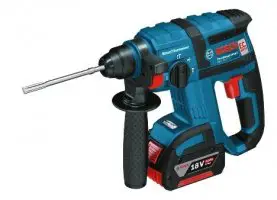 News
Chris August 09, 2012
0
5
Sometimes when we want to get a sneak peek at possible future tools, all we have to do is take a look at what is coming out in Europe. We don't always get what is offered, but when Bosch Germany announces new tools we take notice.
19 results - showing 1 - 10