9 results - showing 1 - 9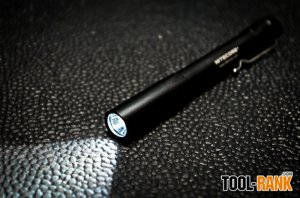 Reviews
Chris   June 24, 2016  
0
7
If you have been reading Tool-Rank for any period of time you might be aware that I am a fan of keeping a flashlight in my tool bag with my tools. Working on a jobsite, I never know when I am going to need to light up a room or dark corner. After using the Nitecore MT06 Penlight for a bit, I decided to apply that same logic to my everyday life. Let me tell you why the Nitecore MT06 has become my first EDC flashlight.
Reviews
Chris   December 07, 2015  
0
8
There are many who suggest carrying around a knife of some kind almost everywhere you go, after all, you never know when you might need it for convenience sake, or for emergency's sake.  However, there are many that don't like the idea of filling up their pockets with a bunch of extra weight. Ron's Utility Knife 2.0 is a new product from Screwpop that provides all the handiness of carrying around a basic pocket knife, without the bulk that is sometimes associated one.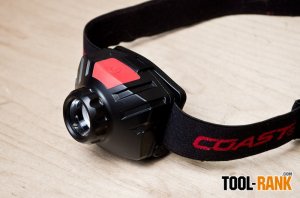 Reviews
Chris   November 20, 2015  
0
12
One of the things I like about Coast is that not only do they make great multi-purpose lights and knives for users that need tools for a variety of different situations and uses, they also make products that are task specific. The new Coast FL60 Headlamp is one of those task-specific products that they have developed for users that need to clearly light up a wide area, and that is what I am going to be talking about in this review.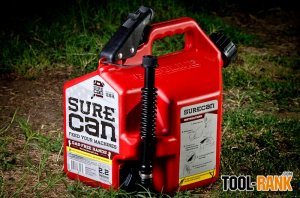 Reviews
Chris   October 02, 2015  
0
5
Let me tell you a little bit about the SureCan, the best gas can I have ever used. It is a gas can that doesn't leak and doesn't spill, even when you are trying to use a full, heavy, gas can to fill a small chainsaw tank. But before I can get to the SureCan review, I need to give you a little back history on how the EPA outlawed the common gas can to cut down on lost gas through spilling and venting, only to create a different lost gas problem, which then leads to the invention of...
Reviews
Chris   August 21, 2015  
0
4
Have you ever noticed how difficult it is to find a work glove that fits well and still allows you to work with your hands? I know I must not be the only one that has to try on every size glove at the store to find the one that works. A company called StoneBreaker thinks they have a better way; not only do they say their work gloves will fit your hand, their work gloves are also "Fit To Work". In my review I wanted to put that claim to the test.
Reviews
Chris   August 07, 2015  
0
10
Just to make things clear from the get go, no, I am not swearing at you. The Big Ass Light I am reviewing today is an actual LED workshop light from a company called Big Ass Solutions, who might be better known for their Big Ass Fans. Ok, so now that that is out of the way, let's get on to the review of a rather compact LED shop light that delivers some Big Ass Light output.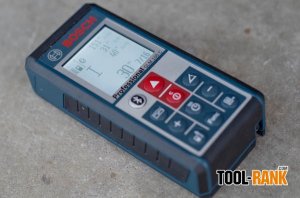 Reviews
Chris   July 11, 2014  
0
20
The GLM 100 C Professional is Bosch's best laser measurer yet. It features a large backlit multi-line display, 50 measurement memory history, and can measure in more ways than you will probably ever need. But the reason I asked Bosch to send the GLM 100 C to me to review was because it has one more special feature—Bluetooth.
News
Chris   August 15, 2011  
0
0
Jay over at Cop Tool put together a pretty simple and probably pretty accurate test, pitting the Bosch 2.6Ah batteries (BAT618) against the new Bosch 3.0Ah batteries (BAT619G). Now why did Bosch and the other manufacturers take years to start using 3.0Ah batteries, when Makita has been using them since they first introduced the world to Lithium-ion tools all those years ago? Well, I don't have an answer to this. Whatever the reason, Bosch now has batteries with a rating of 3.0Ah, and have also packed in a few other features. The new High Capacity or...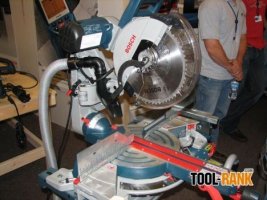 Reviews
Chris   May 04, 2011  
1
1
I have wanted to write a review for the Bosch Axial Glide miter saw for a while now, but the saw has so many features, that I thought It would be best to just do a video review. It looks like Bosch really took their time to make sure everything was done right, this not only includes the things you would expect, like bevel and miter controls, but even the smallest of things are done right. The Bosch GCM12SD miter saw is great, and is probably the best 12" saw on the market. I do a lot...
9 results - showing 1 - 9