15 results - showing 11 - 15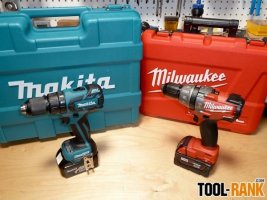 Reviews
Chris June 26, 2012
0
25
Brushless motors are the latest innovation to hit cordless power tools. In fact it is so new that there are few cordless tools that take advantage of the technology. In this article I am going to review two brushless drills that are available now, the 2604-22 Milwaukee Brushless Hammer Drill and the LXPH05 Makita Brushless Hammer Drill. Just for a stat comparison, I also threw in last years HDH181 Bosch Hammer Drill which is not brushless.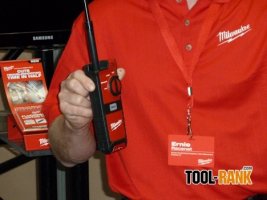 Manufacturer News
Gary June 19, 2012
0
10
The city named Milwaukee may be known to many folks as the brewing powerhouse, but the brand name Milwaukee is known to many tradesmen as the tool powerhouse. Remembering back to my first mornings on a job site, where I noticed electricians gathered around a train of brown gang boxes, and where plumbers congregated similarly nearby, and where HVAC guys and pipe fitters too stood ready to lift open those heavy brown lids, and notably when the lids raised and arms rushed in, out came the stout red cases with the name Milwaukee in prominent white. Last...
News
Chris April 24, 2012
0
1
If you have already purchased one of the new Milwaukee 18V Brushless Drills, or you are just looking for an upgrade, you won't have to wait very long until you can get your hand on the new Milwaukee M18 Fuel Brushless 1/4" Impact Driver. The Impacts are expected to hit store shelves in June, and specifications look very promising.
Manufacturer News
Chris March 22, 2012
0
0
Not long ago I wrote about how Adam Savage from Mythbusters loves portable bandsaws. Since he does a lot of traveling for the show, I think he might get a kick out Milwaukee's latest cordless bandsaw which holds the title of lightest and most compact bandsaw on the market. Milwaukee's bandsaw is also the first to run on only 10.8-volts (M12).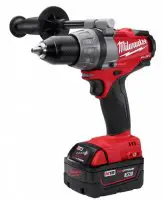 News
Chris March 13, 2012
0
1
The evolution of tool technology continues to impress, and Milwaukee is leading the charge with their latest line of cordless drills. Their new M18 FUEL line features the latest in drill technology, yet still manages to remain affordable to tradesman. So what makes the M18 FUEL line so special? How about better power, longer run times and long tool life?
15 results - showing 11 - 15