9 results - showing 1 - 9  
Tool Blog
Chris   December 15, 2015  
0
2
Milwaukee One-Key is a new feature that Milwaukee announced back in September that allows One-Key enabled tools to communicate wirelessly with smartphones running the One-Key App. While the App was released in September, since no One-Key enabled tools were available, it was only really useful for tool inventory management. That is all about to change February 2016 when the first One-Key enabled tools with Tool Control will hit store shelves. These first One-Key Tool Control tools will be a selection of M18 Fuel Drills and Impacts.
Reviews
Chris   October 17, 2014  
0
14
When Milwaukee announced that they were coming out with an 18-volt cordless 7-1/4-inch circular saw I was both shocked and impressed. Why? Just months earlier one of their competitors came out with the first cordless 7-1/4-inch circular saw, but it required 2x18V batteries (36V). Could Milwaukee do the same with one less battery? To find out for myself, Milwaukee sent me their 2731-21 M18 FUEL Brushless 7-1/4" Circular Saw Kit to review.
News
Chris   April 04, 2013  
0
1
Milwaukee Tool is continuing to expand their M12 Line of cordless tools with the introduction of the new 2416-22XC M12 Fuel 5/8-inch SDS-Plus Rotary Hammer. As noted, the new tool carries Milwaukee's "Fuel" branding, which means it also features their new Powerstate brushless motor technology.
News
Chris   November 05, 2012  
0
2
Milwaukee first made their new brushless M12 Fuel line of drills and impacts known during their press event way back in June. They then gave us the clue about the winter release date back in August. Now, with winter just around the corner, they have released the specs, and they have us wondering if you really need 18v tools anymore.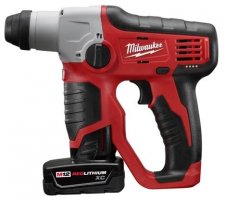 News
Chris   September 06, 2012  
0
1
When I am reading about new tools I always think about how these tools will help me on the job. When I see the new sub-compact 2412-20 M12 SDS-Plus Rotary Hammer I think of all the times I had to run hundreds of feet of extension cords so I could drill holes to set door thresholds at hotel jobs. The 2412-20 seems perfectly suited for these types of jobs.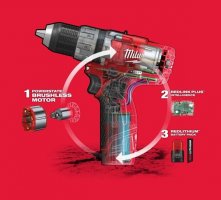 News
Chris   August 07, 2012  
0
1
Along with Milwaukee's announcement of new higher capacity batteries comes their announcement of new Brushless M12 cordless drivers. In my opinion Milwaukee has been the leader in 12-volt ultra compact tools, and they have shown this again by leading the pack with Brushless ultra compact drivers.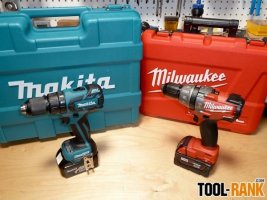 Reviews
Chris   June 26, 2012  
0
25
Brushless motors are the latest innovation to hit cordless power tools. In fact it is so new that there are few cordless tools that take advantage of the technology. In this article I am going to review two brushless drills that are available now, the 2604-22 Milwaukee Brushless Hammer Drill and the LXPH05 Makita Brushless Hammer Drill. Just for a stat comparison, I also threw in last years HDH181 Bosch Hammer Drill which is not brushless.
News
Chris   April 24, 2012  
0
1
If you have already purchased one of the new Milwaukee 18V Brushless Drills, or you are just looking for an upgrade, you won't have to wait very long until you can get your hand on the new Milwaukee M18 Fuel Brushless 1/4" Impact Driver. The Impacts are expected to hit store shelves in June, and specifications look very promising.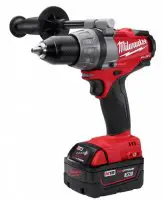 News
Chris   March 13, 2012  
0
1
The evolution of tool technology continues to impress, and Milwaukee is leading the charge with their latest line of cordless drills. Their new M18 FUEL line features the latest in drill technology, yet still manages to remain affordable to tradesman. So what makes the M18 FUEL line so special? How about better power, longer run times and long tool life?
9 results - showing 1 - 9