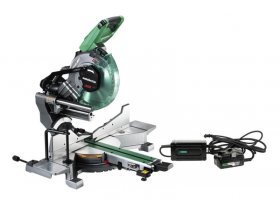 Tool Blog
Chris   November 08, 2018  
0
13
We all love the idea of cordless versions of our favorite benchtop power tools that we can use out in the field, but we are less thrilled about what happens when these power-hungry tools drain the battery. Metabo HPT (formerly Hitachi Power Tools) has launched a brand new line of MultiVolt power tools that address this issue. If you run out of power, simply plug the cordless tool to into a wall outlet.
Tool Blog
Chris   February 24, 2017  
1
1
The age-old question of whether you buy a jigsaw or a reciprocating saw has finally been answered;  you don't buy either, you buy a Worx Axis instead. The WX550L Axis is a new combination cordless tool from WORX that transforms from a jigsaw into a reciprocating saw and accepts standard blades from both tools.
Tool Blog
Chris   June 30, 2016  
0
7
DeWalt has come out with a revolutionary new FlexVolt battery that can automatically change its voltage from 20V to 60V to match the voltage required by the tool. Two FlexVolt batteries can also be combined to deliver 120V Max to tools that require even more power. Best of all, the new DeWalt FlexVolt battery pack is backward compatible with existing DeWalt 20V Max cordless tools.
Tool Blog
Chris   January 30, 2015  
0
1
Milwaukee has announced that they are releasing a new cordless M18 Sawzall Reciprocating Saw (2621) with updated features and technology that will replace the aging model 2620. It has been a few years since the previous model came out, so the 2621 will bring the M18 Sawzall up to par with the rest of Milwaukee's cordless tool line.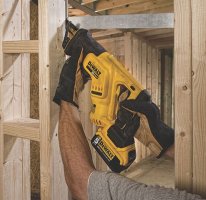 Tool Blog
Chris   September 25, 2014  
0
1
DeWalt is coming out with a new 20V Max cordless reciprocating saw that is more compact to allow remodelers, carpenters, plumbers, electricians, and the like to make controlled cuts in tight spaces such as between studs, or in crawl spaces. With reciprocating saws, sometimes smaller is better.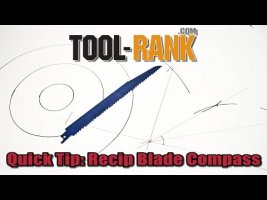 Editorial
Chris   July 16, 2014  
1
0
Have you ever found the need to draw a perfect circle but you don't have a compass (drafting) or anything round to trace? Well, if you have a reciprocating saw blade laying around, you can use it to make near perfect circles in a wide range of sizes.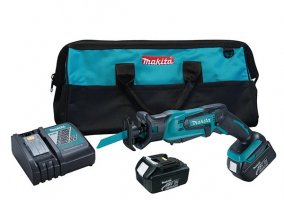 Tool Blog
Chris   April 02, 2014  
0
1
Makita has announced that they are adding a new 18V Compact Reciprocating Saw to their LXT cordless platform. This addition brings their LXT series to over 70 tools that can all use the same 18V battery.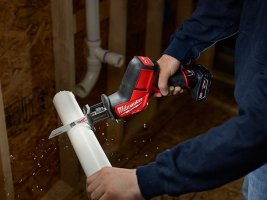 Tool Blog
Chris   March 20, 2014  
0
1
Yesterday on their social media pages Milwaukee teased us with news that a new M12 Fuel tool would be announced today. If you were one of those that guessed it would be a new Hackzall, you were right. Milwaukee's portable 12-volt saw will now be part of the brushless family.
Tool Blog
Chris   January 07, 2014  
0
2
Being able to flush-cut on a reciprocating saw is a much sought-after feature, so much so, that in addition to the extra-flexible blades that make the feature possible, DeWalt designed a saw around the feature. But do you really need a special saw or hard to use flimsy blades? A company called Marlow Dynamics thinks they have a better way.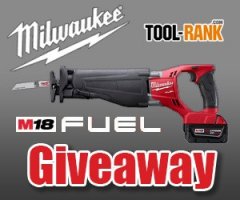 Tool-Rank
Chris   November 01, 2013  
0
1
Contest Information
Contest Ends
November 30, 2013
The folks over at Milwaukee Tool have been cranking out all kinds of awesome tools this year, and many of their cordless models feature the latest in cordless technology. One of those awesome new tech filled tools is their M18 Fuel Sawzall Reciprocating saw, which Milwaukee Tool has donated for this month's giveaway.