18 results - showing 11 - 18  
News
Chris   November 21, 2012  
1
1
Just in time to get one before Christmas, Makita came out with the new LXRM03B Cordless AM/FM Jobsite Radio. Unlike previous models that featured only a line-in for mp3 player connection, the new model features an actual iPod dock.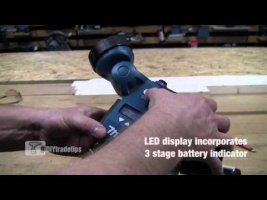 News
Chris   September 27, 2012  
1
0
Flashlights are always handy to have around and the music from a radio seems to make the day go by faster, so why not combine the two into one compact package? Besides, you can't show off your slick dance moves in the dark.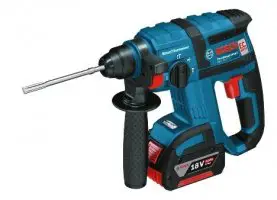 News
Chris   August 09, 2012  
0
5
Sometimes when we want to get a sneak peek at possible future tools, all we have to do is take a look at what is coming out in Europe. We don't always get what is offered, but when Bosch Germany announces new tools we take notice.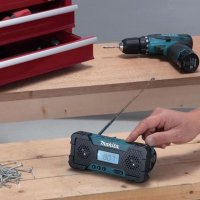 News
Chris   February 02, 2012  
0
1
Having a radio going while you work is like being inside a time warp. There is something about the music that makes the time just a little bit faster. But hauling a big radio onto the jobsite is the last thing on my mind when I have to unload a miter saw, air compressor and my other tools. Size is the reason I have not purchased a jobsite radio, but the latest radio from Makita UK is small enough to possibly be my first.
News
Chris   January 09, 2011  
0
0
Bosch is launching what they are calling a store within a store at select Home Depot Stores. This new Bosch store inside of The Home Depot is called the Bosch ProCenter, and is likely an area set aside just for Bosch tools. Also on hand at the Bosch ProCenter will be a Certified Expert to help answer any questions you might have about Bosch tools, and give tool demonstrations. Sounds like what Hilti did. Right now the Bosch ProCenter can only be found at a few Home Depot stores in the Chicago, Houston, and Miami areas,...
Manufacturer News
Chris   December 14, 2010  
2
0
If you didn't get your fill watching pumpkins flying through the air over the Thanksgiving weekend, Bosch is just in time with their second Bosch Beatdown Crew video that might satisfy your need for potential destruction. In their first video, Bosch put bat to radio in the stands of Wrigley Field to show us that their Power Box 360 radio can handle a beating. In this second video they go a little more extreme by launching one of their radios over 150 feet using some good old medieval weaponry. This test is a little harder then their typical drop...
News
Chris   November 17, 2010  
1
0
Sorry for the lack of news this week, I have been battling a headache all week. I thought I would post a bit of entertainment today, because I know I could sure use it. One common trend that manufactures have been doing these past couple of years has been videos of their radios surviving some amazing destruction and abuse. I am not sure which brand starting doing these first, but they are something we have all come to love. The latest to get a beatdown, is the Bosch PB360 radio. After a trip to Wrigley Field, the...
News
Chris   November 07, 2010  
1
0
The latest radio from Ridgid seems to be almost indestructible. In a video released by Ridgid, they went all out in a series of radio abuse tests. They dropped cinder blocks on it, used it to break boards, ran it over with a truck, and even threw it off of a roof top. All of that and it still survived. There is not much information out about the new radio, but at the end of the video they do give us a little. From what they tell us, it looks like it will be the first jobsite...
18 results - showing 11 - 18