2 results - showing 1 - 2  
Hot Deals
Chris   December 19, 2012  
1
1
Akro-Mils is the go-to brand for storage for a wide variety of storage solutions. Their products are well made and have a warranty to back that up, not to mention that they are also made in the USA. For all of the reasons above you can understand that their products are priced a little higher than your Chinese knock-offs.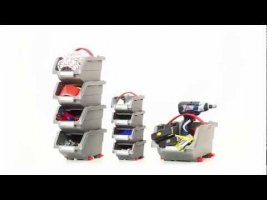 News
Chris   June 07, 2012  
1
0
So I was perusing the Keter website the other day and came across their new Click Bin product. The Click Bin is similar to other stackable small parts bins on the market today, but what sets it apart is the ability to lock the bins together in stacks, kind of like the modular toolboxes from other manufacturers.
2 results - showing 1 - 2