6 results - showing 1 - 6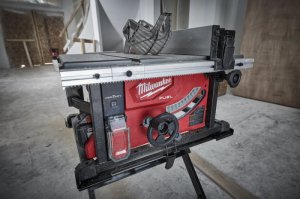 Tool Blog
Chris   May 08, 2018  
0
3
Milwaukee has announced their version of the cordless jobsite tables saw, what's shocking though, is that it runs off of only a single M18 battery. While this sounds like this would cause the saw to be underpowered, they claim their new M18 Fuel 8-1/4" Table Saw "generates the power of a 15amp corded saw".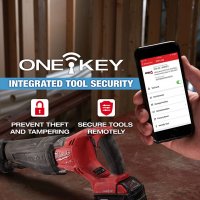 Tool Blog
Chris   January 12, 2017  
0
1
Did you download the latest update to the Milwaukee One-Key app? If not, you should. The new update enables a new trigger lock-out feature as well as some other features that add a better level of tool security and theft protection to the Milwaukee tools that feature the One-Key system.
Tool Blog
Chris   January 06, 2017  
0
3
Milwaukee Tools is taking one part of their One-Key smart tool system and is sharing it with other tools from any brand. The Milwaukee TICK is a small tool/equipment tracker that can be attached and hidden on larger tools to provide inventory tracking and basic anti-theft protection.
Reviews
Chris   July 14, 2016  
1
3
When I first heard about the features Milwaukee was planning on incorporating into their One-Key system I could not help but feel like a little kid waiting for that hot new toy of the year to come out. After getting samples of the Milwaukee One-Key Drill (2705-20) and the One-Key Impact (2757-20), and after the new-tool-high started to wear off, I got down to business, trying to find out if the One-Key system is a useful feature or just something fancy that I can show to the co-workers but would rarely use. Is was time for me to...
Tool Blog
Chris   December 15, 2015  
0
2
Milwaukee One-Key is a new feature that Milwaukee announced back in September that allows One-Key enabled tools to communicate wirelessly with smartphones running the One-Key App. While the App was released in September, since no One-Key enabled tools were available, it was only really useful for tool inventory management. That is all about to change February 2016 when the first One-Key enabled tools with Tool Control will hit store shelves. These first One-Key Tool Control tools will be a selection of M18 Fuel Drills and Impacts.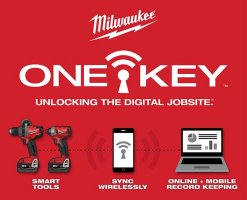 Tool Blog
Chris   July 29, 2015  
1
2
What is Milwaukee ONE KEY? Milwaukee is already adding technology, such as Redlink Plus, to their M18 cordless tools to ensure that they perform at their peek at all times, no matter the conditions. One Key is the next step in combining power tools with the latest technology, to make Smart Tools. One Key is Milwaukee's own custom-build Cloud based program that will change the way contractors use their tools, by giving them more information and more control over their tools. Milwaukee has big plans for One Key, which they will be rolling out in stages...
6 results - showing 1 - 6