4 results - showing 1 - 4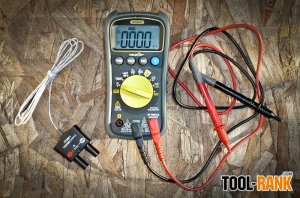 Reviews
Chris July 31, 2016
0
9
When General Tools announced their new line of ToolSmart smart tools and asked me to review them, I said I was game. I think the idea of smart tools is what most tools will be in the future, which is why I wanted to see what Generals Tools has to offer. I wasn't really expecting a whole lot from General Tools, after all, they are not one of the big four; but boy was I in for a surprise.
Tool Blog
Chris October 20, 2014
1
1
IDEAL has come out with a new feature for their clamp meters that is really quite clever. Their exclusive TightSight feature is a second display for the clamp meter that is built into the bottom of the tool. This innovation makes it possible to view the readings from the meter when limited space makes it difficult to read the main display.
Tool Blog
Chris June 24, 2014
0
2
Just in case you still thought of Milwaukee as only a power tool company, they are continuing to expand in their Test & Measurement line of tools with the addition of two new Electrical Testers. Their goal, they say, was to come out with a simplistic Voltage/Continuity tester with a digital readout.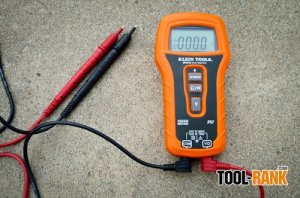 Reviews
Chris December 18, 2013
1
6
If you are tired of having to baby your multimeter with special padded cases, cringing with each step up on your ladder as your precious meter leaves the safety of the ground, worrying that it could slip to its certain death? Then Klein's new MM500 Auto-Ranging tough meter might be just what you need.
4 results - showing 1 - 4