11 results - showing 1 - 10
Tool Blog
Chris June 02, 2016
0
1
Rockwell is proving once again that they are a major player in the oscillation tool market, this time by coming out with a new feature that no other oscillation tool has. Improving on the already great Rockwell F50 Sonicrafter (read the review), the new F80 adds the game-changing new Duotech feature.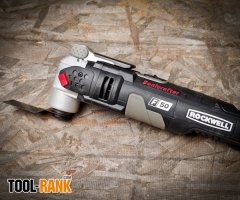 Reviews
Chris October 31, 2014
0
10
When Rockwell Tools  announced their new F50 Sonicrafter I was really impressed with a number of the new features. What I was most impressed with was that it had a much larger angle of oscillation. I had always figured that oscillating multi-tools would benefit from a larger oscillation angle, so when Rockwell asked me to do a review, I would finally have a chance to see if I was right.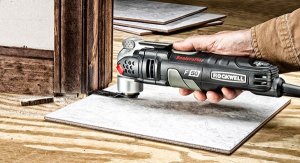 Tool Blog
Chris August 04, 2014
1
1
Rockwell has just announced a pair of new Sonicrafter oscillating multi-tools with specifications that seem to top all the other competing brands. With all of the multi-tools on the market from a number of different manufacturers, could it be Rockwell that knocks Fein off of Oscillation Hill?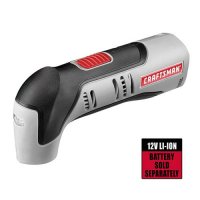 Hot Deals
Chris April 30, 2013
0
1
We don't see deals like this very often, but Sears has their Craftsman Nextec line 12-volt Multi-Tool (tool only) for sale for less than ten bucks. This is just the bare tool and doesn't come with any accessories, but what would you expect for only pocket change. The regular price for this tool is $59.99, and kit sells for just under $80. This deal is probably only worthwhile to people that already own Craftsman Nextec 12-volt tools, as a separate purchase of a battery and a charger will cost you nearly $50. You would be better off...
Tool Blog
Chris November 09, 2012
6
36
Let us pretend that you have just survived a natural disaster but you can no longer use your house the way you used it just a few days before. The power is out, you have no running water, and you have no heating. This sounds a lot like what has happened, and is still happening, on the East Coast. For these reasons and more, it is a good idea to have a small tool kit that you can use to help you survive until you can rebuild.
News
Chris September 12, 2012
0
5
Rockwell was one of the first to come out and compete in the oscillating tool market, but it was so long ago that their current oscillating tool was starting to show its age. I was just thinking that Rockwell needed to come out with an update, and what do you know, they give us four updates.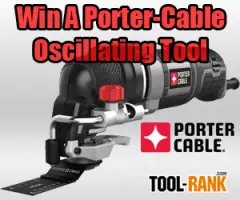 Tool-Rank
Chris August 31, 2012
0
1
Just a couple of days ago Porter-Cable announced their latest Oscillating Multi-Tool and now ToolRank has teamed up with them to give one of these bad boys away. This tool is barely hitting the store shelves and if you win you can be one of the first to own one.
News
Chris August 30, 2012
0
3
The field of oscillating tools continues to grown with another entry from Porter-Cable. They seem to be coming out with new models every year, and each time they add more features to make them even better. Let's take a look at what the new Porter-Cable PCE605K has to offer.
News
Chris May 09, 2012
0
0
It looks like the battle of 18V cordless oscillating multi-tools has officially begun. Porter-Cable is taking their oscillating tool design, with tool-less accessory change, to their 18-volt lithium-ion cordless line and is going up against Makita.
News
Chris April 23, 2012
0
0
The JobMax is a tool that Ridgid makes that features a corded or cordless body that can accept interchangeable heads. The System has been out for a while now, with improvements and attachments coming along the way. Now it appears the next step for the JobMax system is to go pneumatic.
11 results - showing 1 - 10