4 results - showing 1 - 4  
Tool Blog
Chris   September 26, 2014  
1
0
While here in the US Makita's 4.0Ah Batteries (BL1840) are just becoming available, over in the UK and other parts of the world they will soon have access to the new Makita 5.0Ah batteries. ToolStop, a tool store in the UK, has a look at the new BL1850 batteries and clues us in on all the details.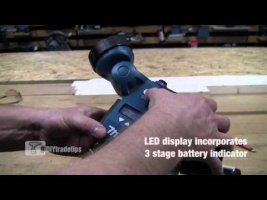 News
Chris   September 27, 2012  
1
0
Flashlights are always handy to have around and the music from a radio seems to make the day go by faster, so why not combine the two into one compact package? Besides, you can't show off your slick dance moves in the dark.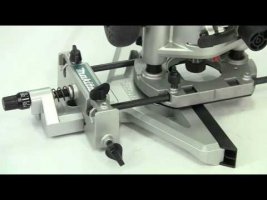 Videos
Chris   April 26, 2012  
1
0
Makita UK has come out with a great video that showcases the new RT0700C router and all of the different base options that can be used with the new 1-1/4 HP compact router. Be aware that the kits themselves appear to be different from those offered here in the US, but the tools should be pretty much the same. The video also shows how the router can be used with other Makita accessories, like the track for their track saws. If you want to know more about the Makita RT700C before you make your purchase,...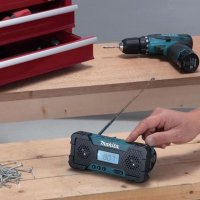 News
Chris   February 02, 2012  
0
1
Having a radio going while you work is like being inside a time warp. There is something about the music that makes the time just a little bit faster. But hauling a big radio onto the jobsite is the last thing on my mind when I have to unload a miter saw, air compressor and my other tools. Size is the reason I have not purchased a jobsite radio, but the latest radio from Makita UK is small enough to possibly be my first.
4 results - showing 1 - 4