2 results - showing 1 - 2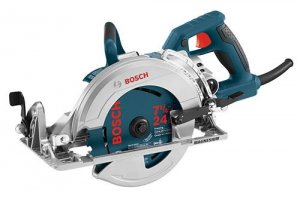 Tool Blog
Chris January 21, 2014
0
2
Not too long ago Skil came out with a new Magnesium Worm Drive Saw, and people on the internet quickly noticed that it looked less like previous Skil saw designs and more like the worm drive saws by Bosch. Well that news wasn't that surprising considering both brands are part of the Robert Bosch Tool Corporation. Now Bosch has announced that they too have come out with a new Magnesium Worm Drive Saw (CSW41), and except for the colors and some branding it looks just like the Skil MAG77LT. So did Bosch copy Skil who copied Bosch, or did...
News
Chris April 23, 2013
1
1
There is no doubt the original Skil77 is still a popular tool on the jobsite and it has seen few changes over the years. People seem to be happy with the design and always ask that it be left alone, but when pushed further they do wish it were lighter. The MAG77 was Skil's first lighter 77, but the MAG77LT goes even further.
2 results - showing 1 - 2