10 results - showing 1 - 10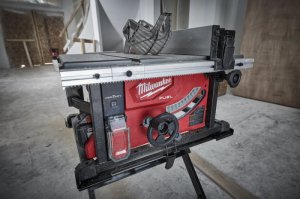 Tool Blog
Chris   May 08, 2018  
0
3
Milwaukee has announced their version of the cordless jobsite tables saw, what's shocking though, is that it runs off of only a single M18 battery. While this sounds like this would cause the saw to be underpowered, they claim their new M18 Fuel 8-1/4" Table Saw "generates the power of a 15amp corded saw".
Tool Blog
Chris   December 15, 2015  
0
2
Milwaukee One-Key is a new feature that Milwaukee announced back in September that allows One-Key enabled tools to communicate wirelessly with smartphones running the One-Key App. While the App was released in September, since no One-Key enabled tools were available, it was only really useful for tool inventory management. That is all about to change February 2016 when the first One-Key enabled tools with Tool Control will hit store shelves. These first One-Key Tool Control tools will be a selection of M18 Fuel Drills and Impacts.
Tool Blog
Chris   April 28, 2014  
0
1
Milwaukee continues to push out M18 Fuel tools at a staggering pace. The latest tool to get Milwaukee's brushless motor treatment—among other advancements—is their Deep Cut Band saw with a 5"x5" cutting capacity.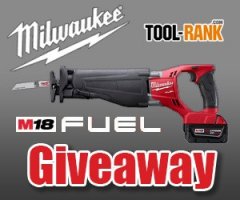 Tool-Rank
Chris   November 01, 2013  
0
1
Contest Information
Contest Ends
November 30, 2013
The folks over at Milwaukee Tool have been cranking out all kinds of awesome tools this year, and many of their cordless models feature the latest in cordless technology. One of those awesome new tech filled tools is their M18 Fuel Sawzall Reciprocating saw, which Milwaukee Tool has donated for this month's giveaway.
News
Gary   June 17, 2013  
4
8
sym•po•si•um [sim-poh-zee-uh m] n. a dynamic conference organized for the discussion of the latest innovative Milwaukee tools Before highlighting a sample of the many great tools revealed in this event held last week, it was helpful for me to first check my dictionary for the proper usage of the word; and though Webster might not have defined it exactly this way, having first-look at Milwaukee's latest innovative tools indeed made the Milwaukee tool new product symposium a dynamic conference. With expert product managers showcasing tools like the latest M18 FUEL cordless line; a M18 cordless LED...
Reviews
Chris   June 06, 2013  
0
9
Back when I tested the Milwaukee M18 Fuel Brushless Hammer Drill, I found that it easily proved itself to be a powerhouse. It took on every task with speed, while also showing long battery life. Being that their M18 Fuel Impact driver is in the same M18 Fuel family, can it too prove to be a powerhouse? Let's find out.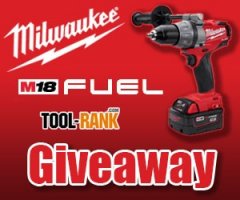 Tool-Rank
Chris   January 28, 2013  
0
1
Contest Information
Contest Ends
February 28, 2013
We took a little bit of time off from our giveaways over the holiday season, but we are back in the new year with a great new giveaway from Milwaukee Tool. Up for grabs this month is the Milwaukee 2603-22 high performance M18 Fuel brushless cordless Drill/Driver, a tool that features some of the latest in cordless tool technology. If you are looking for a powerhouse in a drill, this is it.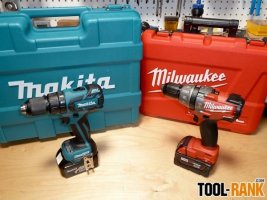 Reviews
Chris   June 26, 2012  
0
25
Brushless motors are the latest innovation to hit cordless power tools. In fact it is so new that there are few cordless tools that take advantage of the technology. In this article I am going to review two brushless drills that are available now, the 2604-22 Milwaukee Brushless Hammer Drill and the LXPH05 Makita Brushless Hammer Drill. Just for a stat comparison, I also threw in last years HDH181 Bosch Hammer Drill which is not brushless.
News
Chris   April 24, 2012  
0
1
If you have already purchased one of the new Milwaukee 18V Brushless Drills, or you are just looking for an upgrade, you won't have to wait very long until you can get your hand on the new Milwaukee M18 Fuel Brushless 1/4" Impact Driver. The Impacts are expected to hit store shelves in June, and specifications look very promising.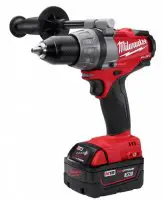 News
Chris   March 13, 2012  
0
1
The evolution of tool technology continues to impress, and Milwaukee is leading the charge with their latest line of cordless drills. Their new M18 FUEL line features the latest in drill technology, yet still manages to remain affordable to tradesman. So what makes the M18 FUEL line so special? How about better power, longer run times and long tool life?
10 results - showing 1 - 10