11 results - showing 1 - 10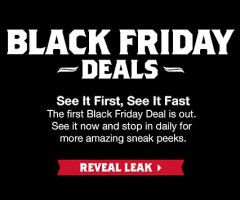 Hot Deals
Chris   November 05, 2014  
0
1
Some of the Black Friday deals from Lowe's had reportedly been leaked early online; but there is one problem, Lowe's is the one that leaked them, and it wasn't an accident. As of now Lowe's has "leaked" (in their words) two of their Black Friday deals on their Vine account, with more to come over the few days. SHOP – Lowe's
Hot Deals
Chris   October 28, 2013  
0
1
The biggest shopping season is just around the corner and it is never too soon for the giant retailers to remind us all about it. In an effort to get the Black Friday hype of to a good start, Lowe's is giving us a sneak peek at some of the deals they will be offering the day after Thanksgiving.
News
Chris   February 22, 2013  
3
1
If you ever need to mow your yard one day and travel to a remote location to repair a fence the next, I think you might be interested to see what the Raven has to offer. This unique mower turns into an ATV, is powered by hybrid technology, and can be used as a portable electric generator.
Hot Deals
Chris   January 14, 2013  
0
1
20% off Harbor Freight Coupons can not only get you some pretty good deals on some decent tools at Harbor Freight, but did you know you can use these same coupons at other stores to save you big money on real tools?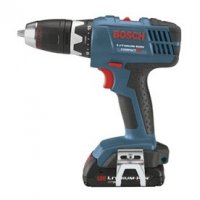 Hot Deals
Chris   November 11, 2012  
0
1
Lowe's is in a giving mood this Veterans day, offering some nice discounts on even more power tools and some accessories. It looks like these deals will expire tomorrow so you better act while you can. Don't forget about the Lowe's Black Friday and Christmas Days sales we posted last week. Thanks Vets for our Freedom and for giving retailers a reason to have sales.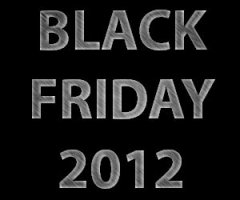 Hot Deals
Chris   November 07, 2012  
0
1
It is never too early to start shopping for Christmas or to at least start planning for your Christmas shopping. To help you plan your shopping Lowe's has pre-announced a few of their Black Friday deals, and if you are ready to start shopping now, Lowe's has a number of tools already marked down. Some of these are really good deals that are much lower than what Amazon is selling them at, including the tools that are on sale right now.
Hot Deals
Chris   April 05, 2012  
0
0
Lowe's seems to be clearing out a lot of Bosch tools lately. Every couple of weeks I am back with a new deal they are offering. Up for grabs this time is the Bosch PS31-2A 12V Max Ultra Compact 3/8" Cordless Drill. This is the ultra-compact drill version that features a real drill chuck, so there is no need to buy those special hex drill bits. Other features include a two-speed transmission, a 20 + 1 clutch, and an LED light. The PS31-2A has been marked down to $99 from $149 and there is no need...
Hot Deals
Chris   March 14, 2012  
0
1
The first time I saw super small DeWalt DW745 table saw on the jobsite was the same day I was getting the Tool-Rank logo made up. I remember talking with the logo designer over the phone while watching a carpenter walk onto the jobsite with the saw in one had. That was a long time ago, but the DW745 table saw is still a hit among carpenters. I came across this deal that Lowe's is currently offering. They have the DW745 on clearance for only $319. Amazon pricing is currently just above $350. You can reserve...
Hot Deals
Chris   February 09, 2012  
0
2
Looking to get a bargain on a 3/8-inch Lithium-ion Drill? Check out this clearance deal that Lowe's is running on the Bosch DDB180-02 Compact 18-volt drill kit. Regular price is $160. This kit includes two Bosch SlimPack batteries, a charger, a double-sided phillips bit, belt clip, and hard case. 400 in-lbs. of torque - enough torque to drive the most common fasteners and drill bits 7.6" head length and 3 lbs. weight - most compact and lightweight design available provides least amount of use fatigue Keyless chuck with auto-lock - for...
News
Chris   January 11, 2011  
0
0
One of my first experiences in using tools was when I would work with my Father to design & build my car for the Pinewood Derby races in the Cub Scouts. He would let me do all of the designing myself and even let me do some of the simple cuts with a handsaw. My designs were not works of art by any means, but the cars were always fun to build, and the quality time with Dad was priceless. Dremel, Lowe's and the Boy Scouts of America have teamed up to help share...
11 results - showing 1 - 10