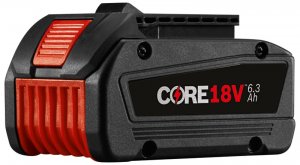 Tool Blog
Chris January 18, 2017
0
1
At a time where power tool manufacturers are racing to take every tool that is corded and making cordless versions, the battery technology also has to keep up. In order to power their upcoming "high-power" cordless tools, Bosch has created their new high-efficiency (GBA18V63) CORE18V 6.3Ah Battery.
Tool Blog
Chris February 19, 2016
0
3
Let's face it, we can never get enough runtime out of our batteries. Every year the manufacturers pack in more cells, that hold more juice, and we still want more. The desire for more power was seemingly so strong for one DeWalt cordless tools user that he decided to Frankenstein together his own DeWalt 8.1Ah battery.
Tool Blog
Chris November 18, 2015
0
1
On October 22, 2015, a class-action lawsuit was filed in the U.S. Court for the District of Minnesota against Makita U.S.A. Inc. by Sean Podpeskar over Makita's BL1815 and BL1830 18-Volt Lithium-ion batteries. The suit alleges violations of Minnesota's Unlawful Trade Practices Act, False Statements in Advertising Act, breach of express warranty, breach of implied warranty and fraudulent misrepresentation.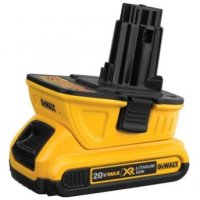 Tool Blog
Chris September 16, 2015
0
2
It will now be easier than ever for 18V DeWalt Cordless Tool users to find higher capacity batteries with lithium-ion technology, all thanks to DeWalt's new DCA1820 20V to 18V battery adaptor. The new battery adaptor will allow most of DeWalt's 18V Cordless Tools to function off of Lithium-ion battery's from the newer DeWalt 20V Max system.
Tool Blog
Chris February 18, 2015
1
2
DeWalt wants drywall carpenters to Get More Done, thanks to their new DCF620 20V Max Brushless Lithium Ion Drywall Screwgun with Extended Runtime battery packs. The combination, they say, is what professionals need to get the job done without the hassle of long extension cords.
Tool Blog
Chris February 16, 2015
0
1
Milwaukee has multi-bay chargers for their M18 batteries and they just recently came out with a new multi-bay charger that handles both M18 and M12 Milwaukee batteries. Coming this March, Milwaukee Tool will be releasing a new Four Bay Sequential Charger (48-59-1204) for their M12 lithium-ion batteries.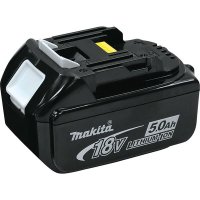 Tool Blog
Chris November 12, 2014
0
1
It was only a few months ago that Makita's 4.0Ah (BL1840) 18V batteries came out, and I wondered then, how long it would be until their highly anticipated 5.0Ah (BL1850) would follow. It turns out the wait will not be long at all, as the Makita BL1850 are set to come out in December 2014.
Tool Blog
Chris October 08, 2014
0
1
Everyone wants to know when Milwaukee will be releasing their new M18 XC5.0 Extended Capacity Battery Pack and you should be happy to learn that they will be coming out next month (November 2014). This means there will be plenty of time for you to add them to your Christmas list. You might be surprised to learn that the new Milwaukee 5.0 Ah battery got more than just boost in capacity and runtime, but I will get to that later.
Reviews
Chris August 22, 2014
1
12
Up until recently I wouldn't have been interested in reviewing a cordless lawn mower, but with the new battery and motor technology that is available, my interest in them had piqued. Could they finally compete against their noisy gas filled brothers? It just so happened that Sun Joe contacted me and asked if I wanted to review their new 40V Cordless Brushless Mower, so I had to say yes. I wanted to see for myself if their time to shine had come.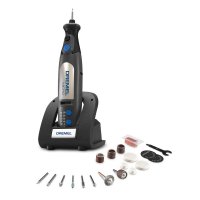 Tool Blog
Chris July 31, 2014
0
3
It looks like a new 8V Max Dremel is on its way onto store shelves. The Dremel Micro 8050 Rotary Tool appears to be smaller than even the current 8V Max Dremel Rotary Tools, but still packs all the features we have come to expect and maybe even has some new ones.