4 results - showing 1 - 4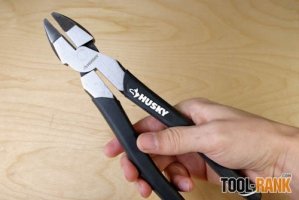 Reviews
Chris November 18, 2012
0
26
Husky has recently come out with a whole new line of pliers and wrenches that are designed to be affordable and come with a lifetime guarantee. They sent over a few of their new tools so we could take a look and let you know what we think about them. So lets jump right in.
News
Chris January 11, 2012
0
0
Just last week I had to go inside the door panel on my Ford Explorer to try and figure out why the lock mechanism was no longer working and boy is it tight in there. Even though I could see where I needed to work with a flashlight, when it came to doing the actual work, my hand always seemed to cast a shadow. What I needed was hand tools with built in lights.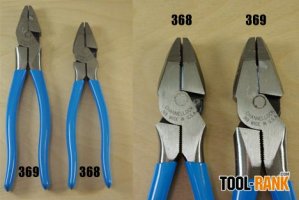 Reviews
Chris April 15, 2011
0
0
BrandChannellock Model #368 Buy Amazon Not too long ago I review the ChannelLock 9.5" 369 Lineman Pliers, but today I have the new smaller 368 8" version. As I mentioned in my previous review of the 369 Pliers, I am not a professional electrician, and any electrical work that I do is on a small scale. It is because my electrical work is DIY that I prefer the smaller ChannelLock 368's.I simply do not need the added cutting power that the 9.5" version offers. Sacrificing a...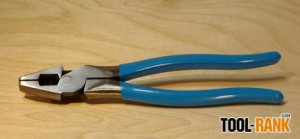 Reviews
Chris November 12, 2010
0
0
A while back Channellock sent over a pair of their 369 lineman pliers and I had the pleasure of putting this tool to the test. Now I am not an electrician, which the tool was originally designed for, but who couldn't use a good set of pliers to help out with life's daily problems. The pivoting action on the pliers was really smooth and a tell tail sign that these are quality made. Channellock recently updated these pliers by reducing the size of the pivot. This change allowed them to move the point closer...
4 results - showing 1 - 4