2 results - showing 1 - 2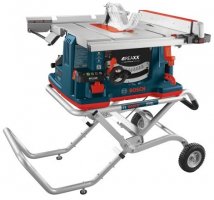 Tool Blog
Chris   September 14, 2016  
0
1
In a rare move—which even they admit—Bosch has decided to release a statement to clear up misleading information concerning the Bosch REAXX Jobsite Table Saw and the ongoing lawsuit. They don't specify what the misleading information is, but I bet journalists that are uneducated in law, who try to interpret legal documents and proceeding, are to blame. You can read the official Bosch Statement below.
Tool Blog
Chris   November 18, 2015  
0
1
On October 22, 2015, a class-action lawsuit was filed in the U.S. Court for the District of Minnesota against Makita U.S.A. Inc. by Sean Podpeskar over Makita's BL1815 and BL1830 18-Volt Lithium-ion batteries. The suit alleges violations of Minnesota's Unlawful Trade Practices Act, False Statements in Advertising Act, breach of express warranty, breach of implied warranty and fraudulent misrepresentation.
2 results - showing 1 - 2