15 results - showing 11 - 15
News
Chris February 03, 2012
0
1
Impact drivers are great at screwing in the largest of screws and even lag bolts, impacts are also really good at loosening screws that might have become stuck over the years. But what if you need to loosen a screw and you need little more "impact" and a little less "driver"? You use a hand powered impact driver.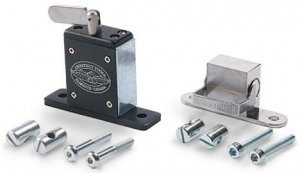 Hot Deals
Chris December 13, 2011
0
0
MagSwitch is the name we first associate switchable magnets and their use in jigs and fixtures, but it looks like Chestnut Tools want to give them a bit of competition. And what better way to kick things off then with a buy one get one free deal from Lee Valley?
News
Chris October 14, 2011
0
0
Before there were loud but powerful electric routers, there were quiet and serene hand powered router planes. If you ever watch Roy Underhill on his woodworking show, you have seen how valuable these tools were, and still are. Sure powered routers can cut fast, but sometimes you just want the light touch that can come with hand powered tools. In an episode of Rough Cut, Tommy Mac demonstrated how the router plane easily cleaned up a dado cut with a router, without the need for any jigs or templates. Lee Valley has just introduced...
News
Chris September 15, 2011
0
0
I have been referring to router cookies as router pucks for a while now; as a hockey fan it was easy for me to make the obvious connection. I called them this because they do really look like hockey pucks, and I also wanted to stay away from using any trademarked names. Lee Valley also made the hockey connection, but being from Canada, they took the connection more literally then I did, and are now using actual hockey pucks for their router Bench Pucks. According to Lee Valley, they never wanted to get into...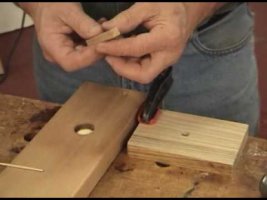 News
Chris April 13, 2010
1
0
Actually I am only telling you a half truth. The latest bits from Lee Valley will give you a square hole and does use a drill, but there is more to the story. This new tool is actually a fancy square hole punch that uses a drill bit to remove most of the wood material. For those of you wondering, yes, it functions almost exactly the same way as an electric mortise machine.
15 results - showing 11 - 15