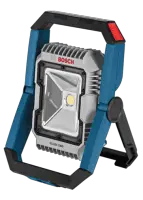 Tool Blog
Chris   February 23, 2017  
2
1
Bosch has announced a pair of new portable jobsite cordless LED floodlights, the Bosch GLI18V-1900N and GLI18V-1900C. One model even features Bluetooth connectivity that can be controlled with just a tap on your phone.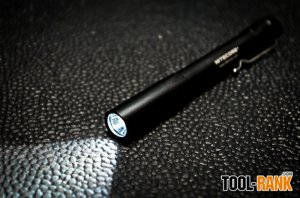 Reviews
Chris   June 24, 2016  
0
7
If you have been reading Tool-Rank for any period of time you might be aware that I am a fan of keeping a flashlight in my tool bag with my tools. Working on a jobsite, I never know when I am going to need to light up a room or dark corner. After using the Nitecore MT06 Penlight for a bit, I decided to apply that same logic to my everyday life. Let me tell you why the Nitecore MT06 has become my first EDC flashlight.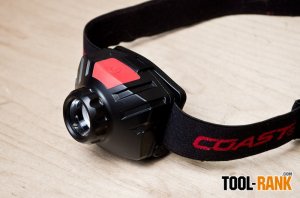 Reviews
Chris   November 20, 2015  
0
12
One of the things I like about Coast is that not only do they make great multi-purpose lights and knives for users that need tools for a variety of different situations and uses, they also make products that are task specific. The new Coast FL60 Headlamp is one of those task-specific products that they have developed for users that need to clearly light up a wide area, and that is what I am going to be talking about in this review.
Reviews
Chris   August 07, 2015  
0
10
Just to make things clear from the get go, no, I am not swearing at you. The Big Ass Light I am reviewing today is an actual LED workshop light from a company called Big Ass Solutions, who might be better known for their Big Ass Fans. Ok, so now that that is out of the way, let's get on to the review of a rather compact LED shop light that delivers some Big Ass Light output.
Reviews
Chris   July 10, 2015  
0
6
If you are the type of person that likes to carry around a pocketknife and a flashlight, you might be interested in the Coast LK375, a new tool that combines both. Coast is known for their knives and their flashlights, but were they able to combine the two to make a product that does both jobs well? Read on, to find out my thought.
Tool Blog
Chris   September 29, 2014  
0
6
In addition to the two Cordless LED lights that Milwaukee has already come out with, which I reviewed here, they will be coming out with a pair of new M12 and M18 Cordless LED Lanterns. While the previous LED lights were great task lights, the new LED Lanterns will probably be better area lights.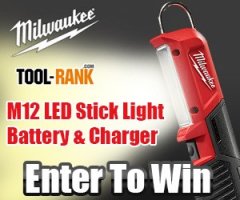 Tool-Rank
Chris   August 01, 2014  
0
1
Contest Information
Contest Ends
August 31, 2014
If you have read my Milwaukee M12 LED Stick Light Review you would know that I am a huge fan of the cordless LED light. So when I had an opening for a giveaway I knew I had to try and team up with Milwaukee to give one of them away. Milwaukee Tool happily agreed to my request and also decided to throw in a battery and a charger.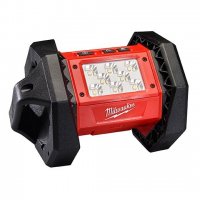 Reviews
Chris   June 09, 2014  
0
8
A while ago Milwaukee sent me out their M12 LED Stick Light and their M18 LED Flood Light to review, but to be honest, after much testing I couldn't find the words to express how much I love these two light. While I wanted to share a review for these two excellent lights, I just kept putting it off. Well, the wait is finally over; I still might not be able to express my adoration for the Milwaukee cordless LED work lights, but here it goes.
Tool Blog
Chris   April 29, 2014  
0
1
I am already a fan of Coast because they make great LED flashlights and knives at reasonable prices. So what can they do to be even better? How about making their most popular flashlight designs even stronger by using polymer.
Reviews
Chris   August 28, 2013  
1
10
When Coast contacted me and said they were sending over their new HL27 LED Headlamp, I couldn't help but remember that I had just done a video of their HL7 LED Headlamp; what could be so different? It turns out the HL27 has a number of improvements that might make it worth an upgrade.