3 results - showing 1 - 3
Tool Blog
Chris September 29, 2016
1
1
I don't know what it is about LED lights, but I am kind of obsessed with them, and when I tell you I am excited about the new SysLite DUO LED Work Light from Festool, I mean it. A lot of this excitements has to do with the insane amount of light it can put out.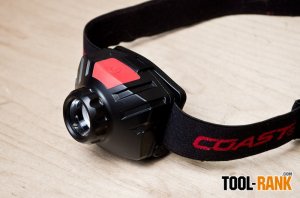 Reviews
Chris November 20, 2015
0
12
One of the things I like about Coast is that not only do they make great multi-purpose lights and knives for users that need tools for a variety of different situations and uses, they also make products that are task specific. The new Coast FL60 Headlamp is one of those task-specific products that they have developed for users that need to clearly light up a wide area, and that is what I am going to be talking about in this review.
Reviews
Chris August 07, 2015
0
10
Just to make things clear from the get go, no, I am not swearing at you. The Big Ass Light I am reviewing today is an actual LED workshop light from a company called Big Ass Solutions, who might be better known for their Big Ass Fans. Ok, so now that that is out of the way, let's get on to the review of a rather compact LED shop light that delivers some Big Ass Light output.
3 results - showing 1 - 3