17 results - showing 1 - 10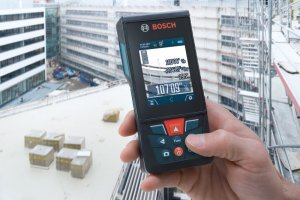 Tool Blog
Chris June 14, 2018
1
1
Bosch is king when it comes to laser distance measurers, offering a range of models starting with basic distance measuring for under $50 all the way up to models with Bluetooth app connectivity that allows users to make floor layouts. Their newest models take things to the next level by offering a measuring range of 400-feet with pinpoint 1/16-inch accuracy.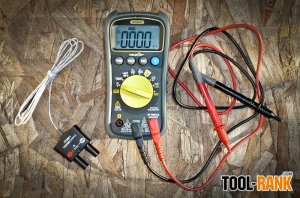 Reviews
Chris July 31, 2016
0
9
When General Tools announced their new line of ToolSmart smart tools and asked me to review them, I said I was game. I think the idea of smart tools is what most tools will be in the future, which is why I wanted to see what Generals Tools has to offer. I wasn't really expecting a whole lot from General Tools, after all, they are not one of the big four; but boy was I in for a surprise.
Tool Blog
Chris April 08, 2015
0
2
Stanley announced the introduction of their newest LDM (laser distance measurer), model STHT77343 aka TLM99s, with Bluetooth connectivity. It is a powerful LDM in its own right, but combined with the App, it can quickly turn measurements into a customizable floor plan.
Tool Blog
Chris August 26, 2014
1
1
Some people have already turned to laser measurers to be replacements for their tape measurers, but for others the high cost might be preventing them from making the switch. To get you to finally make the switch Bosch has come out with the Bosch GLM 15 Laser Measurer - a simple, accurate, low cost laser measurer.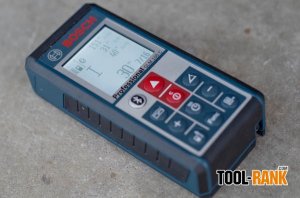 Reviews
Chris July 11, 2014
0
20
The GLM 100 C Professional is Bosch's best laser measurer yet. It features a large backlit multi-line display, 50 measurement memory history, and can measure in more ways than you will probably ever need. But the reason I asked Bosch to send the GLM 100 C to me to review was because it has one more special feature—Bluetooth.
News
Chris February 06, 2014
0
1
Let's face it, not all contractors are technology wizards, which might prevent them from using tools that could be beneficial their business. In an effort to bring useful technology to everyone, Milwaukee has come out with new laser distance measurers that they say are the easiest to use in their class.
Tool Blog
Chris January 13, 2014
0
2
Ridgid has announced that they are coming out with a new LM-400 Advanced Laser Measurer that uses Bluetooth technology to transmit measurements directly your smartphone or tablet. Using their free app you can add the measurements directly to a photo or create a floor plan.
News
Chris October 30, 2013
1
1
Bosch is taking laser measuring to the next level with the introduction of their GLM 100 C Laser Distance Measure, available next month. Not only is it packed with measuring and storage features, but it can sync with iOS and Anrdoid devices to extend its functionality.
Manufacturer News
Chris March 15, 2013
0
19
Literally, if you took all of the products Bosch Germany announced the other day and multiplied them by X, they would surly weigh a ton or more. There are so many tools I don't know where to start—how do tools that talk to your smart phone sound?
News
Chris March 13, 2012
0
1
Bosch currently has five different laser distance measurers on the market today, so you would think that they have every customer covered throughout their range. But the original DLR165K is no longer available and it looks like Bosch is going to fill that gap with the new smaller GLM 50 that made its way to us from across the pond.
17 results - showing 1 - 10