Tool Storage
Chris October 24, 2012
0
1
1-Click Stacking - Easily lock tool cases together for easy transport and handling Top, Front and Side Handles - 3 carrying options for comfort in all situations Comfortable Locking Clips - Easy to lock and unlock for fast access to tools Theft Security - Lockable cases Durable - Shock proof (fully crash tested) and water resistant material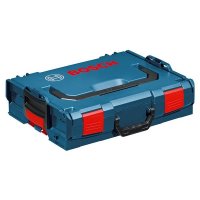 Tool Storage
Chris October 24, 2012
0
1
1-Click Stacking - Easily lock tool cases together for easy transport and handling Top, Front and Side Handles - 3 carrying options for comfort in all situations Comfortable Locking Clips - Easy to lock and unlock for fast access to tools Theft Security - Lockable cases Durable - Shock proof (fully crash tested) and water resistant material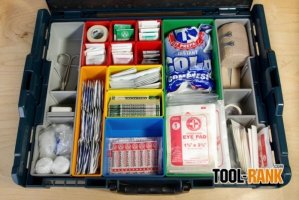 Tool Blog
Chris October 22, 2012
1
10
One thing you should always have, whether you are prepping for a natural disaster or not, is a good first aid kit. In the first part of my 72-hour emergency kit build I make use of the dividers that are included in the model L-BOXX1A, which is part of the Bosch Click & Go modular storage system.
Tool Blog
Chris October 15, 2012
1
1
Are you prepared to handle the aftermath of a natural disaster? The Red Cross, FEMA, and a countless number of other groups and agencies say that you should have at least a 3-day (72-hour) supply of food, water, and other supplies you might need to help you get through a disaster.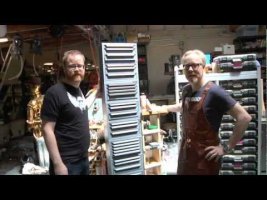 News
Chris September 24, 2012
1
0
Being on a show like Mythbusters it is pretty obvious that Adam Savage has a passion for making things. A person that makes things ranging from a small knick knack to a large catapult ultimately requires that he has a part for every situation and in every size. So with that many parts, how does he stay organized?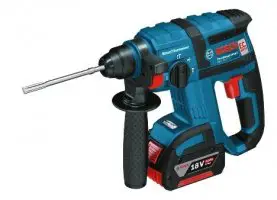 News
Chris August 09, 2012
0
5
Sometimes when we want to get a sneak peek at possible future tools, all we have to do is take a look at what is coming out in Europe. We don't always get what is offered, but when Bosch Germany announces new tools we take notice.
News
Chris July 31, 2012
1
3
Bosch has always been a class leader in jigsaws and they are the brand that many professionals turn to first, so when they announce new jigsaws, everyone takes notice. At their recent media event, Bosch debuted their new JS572E Top-Handle Jig Saw and JS572EB Barrel-Grip Jig Saw, and Bosch did not leave anything out.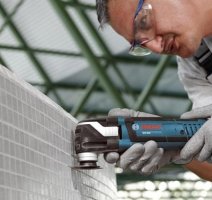 News
Chris March 08, 2012
1
4
I just received official word from Bosch that their new tool-less accessory change Multi-X oscillating tool is available now in stores. The new tool-less feature is something that we have all been waiting for, but the MX30E has other notable features that make the upgrade that much better. And at $199, the MX30E is still priced to match or beat the Fein MultiMaster.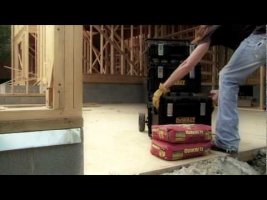 Editorial
Chris October 04, 2011
1
0
Where oh where could it be? The DeWalt ToughSystem was one of the products that really caught my eye back when DeWalt made their big product announcement in June. The system might not have anything new in terms of stackability compared to the Festool Systainers, or the Sortimo L-Boxx, but they had other features that, in my opinion, really put the ToughSystem boxes up a level. The other brands, as well as the DW ToughSystem, feature a lock-together stacking feature, but DeWalt was the first to engineer a transport system that did more then just carry boxes....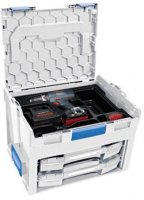 News
Chris June 17, 2011
0
0
Sortimo has announced their new LS-Boxx, which is identical in size to their medium L-Boxx's, but instead has an opening in the front for removable trays. These trays, called i-Boxx's comes in two sizes and come with insert boxes and feature a transparent lid. The top portion of the LS-Boxx opens just like a regular L-Boxx and can house small tools such as cordless drills. The advantage of this new box is its ability to carry a tool in the top, and all the accessories needed in the tray's below. Sortimo talks about different tray options...