3 results - showing 1 - 3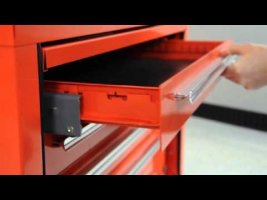 News
Chris June 12, 2013
1
0
Proto just came out with a new tool chest that allows professionals to organize and store their tools on the jobsite. Their 34-inch Service Road Box might look like your typical garage tool chest at first glance, but unlike your average tool chest, it is strong enough to handle serious jobsite abuse.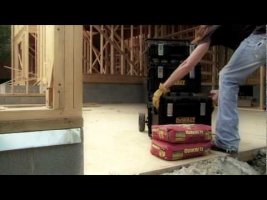 Editorial
Chris October 04, 2011
1
0
Where oh where could it be? The DeWalt ToughSystem was one of the products that really caught my eye back when DeWalt made their big product announcement in June. The system might not have anything new in terms of stackability compared to the Festool Systainers, or the Sortimo L-Boxx, but they had other features that, in my opinion, really put the ToughSystem boxes up a level. The other brands, as well as the DW ToughSystem, feature a lock-together stacking feature, but DeWalt was the first to engineer a transport system that did more then just carry boxes....
News
Chris May 04, 2011
1
0
Being a good construction worker often requires a lot of tools, but taking all of those tools to the jobsite everyday then bringing them home again can be a pain. The other option is to leave your tools on the job in a lockable jobsite box. The second method is what many of us use, but if you are a one-man-band, moving, loading, and unloading a large jobsite box can be darn near impossible. Though thanks to the Vault by Rescue 42, any one person can enjoy the safety of a jobsite box. The...
3 results - showing 1 - 3