3 results - showing 1 - 3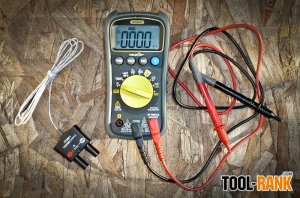 Reviews
Chris   July 31, 2016  
0
9
When General Tools announced their new line of ToolSmart smart tools and asked me to review them, I said I was game. I think the idea of smart tools is what most tools will be in the future, which is why I wanted to see what Generals Tools has to offer. I wasn't really expecting a whole lot from General Tools, after all, they are not one of the big four; but boy was I in for a surprise.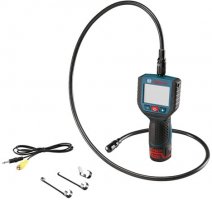 News
Chris   June 20, 2011  
0
0
Back in October 2010 Bosch announced their partnership with Perceptron, a global leader in optical scopes. This lead us to assume that Bosch at some point in the future would come out with a 12V inspection scope that would compete with the cordless models from some of the other major brands. It looks like our prediction was correct, as Bosch has announced their new PS90 12V Max Inspection Camera. The PS90 inspection cam allows people of all trades to get a view of small tight places. The camera comes with a waterproof flexible imager...
Hot Deals
Chris   March 30, 2011  
0
0
Amazon.com has a pretty sweet deal on the newer DeWalt ultra compact 12V Max line of lithium-ion tools. If you purchase one of these tools, Amazon will send you a $25 gift card, which brings the cost of some of the tools down to under $100. Sadly you are limited to only one gift card. This offer is good through March 31, 2011, so HURRY. This offer is valid for the following tools: DCF610S2 1/4-inch Screwdriver DCF815S2 1/4-inch Impact Driver DCF813S2 3/8-inch Impact Wrench DCD710S2 3/8-inch Drill...
3 results - showing 1 - 3