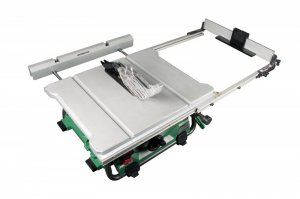 Tool Blog
Chris May 21, 2019
1
4
Metabo HPT is expanding on their MultiVolt cordless/corded tool line with the introduction of a 10-inch Portable Jobsite Table Saw. Metabo HPT  MultiVolt Tools like the new C3610DRJQ4 Table Saw can accept a 36V MultiVolt Battery or plug into a standard 120V outlets using their AC adapter.
Reviews
Gary May 13, 2016
0
10
For the nine-to-fiver, a pot of coffee can almost always be found in the nearby break room—if not a full pot, at least a re-warmed stale thick cup's worth. But for the construction worker, the nearest over rewarmed stale cup of brew might be miles away, held up in traffic somewhere aboard the daily roach coach. Sure, there might be a jobsite trailer with a primitive coffee maker atop a makeshift table, but that pot of joe is reserved for the collared type, not tradesman joe whose hard hat isn't just for show. So let the office crowd have...
Tool Blog
Chris May 26, 2015
0
1
There are few times of the year where you can find bigger savings on power tools than the weeks leading up to Father's Day, and this year is no different. Whether you are looking for a gift for your Father, or looking to get something for yourself, there are deals to be found by most of the major brands. Best of all, you can find these deals in the Father's Day section of our Hot Deals Hub.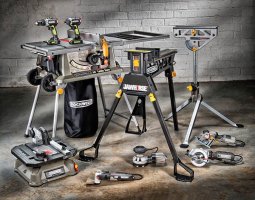 Hot Deals
Chris November 18, 2014
0
1
If you are paying full price this holiday season you are probably overpaying. With Christmas soon approaching, all it takes is a little research and you could be saving big on your holiday shopping. In this case, however, there is no research involved; Tool-Rank has teamed up with Rockwell Tools to offer coupon codes for Black Friday, Cyber Monday, and even a code that is good for the rest of 2014.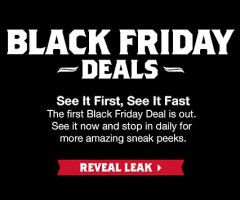 Hot Deals
Chris November 05, 2014
0
1
Some of the Black Friday deals from Lowe's had reportedly been leaked early online; but there is one problem, Lowe's is the one that leaked them, and it wasn't an accident. As of now Lowe's has "leaked" (in their words) two of their Black Friday deals on their Vine account, with more to come over the few days. SHOP – Lowe's
Hot Deals
Chris November 04, 2014
0
1
Sure Black Friday is still a few weeks away, but that doesn't mean you can't get in on the online savings right now. Amazon has some Pre Black Friday deals on power tools and other home improvements items in their annual countdown to Black Friday.
Hot Deals
Chris September 09, 2014
0
1
It is getting to be that time of the year again, the time when it is best to plant your grass seed. Not too hot that your freshly seeded grass will have a hard time growing, and not too cold that your grass will go dormant and not grow at all. Knowing that it is grass growing season, Lowe's has a selection of Pennington Smart Seed on sale for 20% off for this week.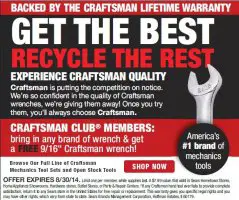 Hot Deals
Chris August 07, 2014
0
1
How would you like to get a free Craftsman 9/16-inch wrench and help out Military Families at the same time? You see, Craftsman wants to donate up to $25,000 to Rebuilding Together to allow them to make critical repairs to military families' homes, but they need your help. Your reward is a shiny new Craftsman 9/16" wrench.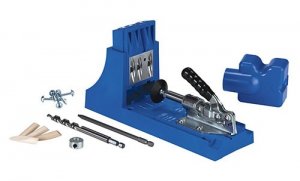 Hot Deals
Chris July 14, 2014
0
1
A pocket hole jig is without a doubt the easiest way to join two pieces of wood together, and Amazon has the Kreg Jig K4 Pocket Hole System on sale for just under $88. The kit normally sells for around $100. It doesn't go on sale very often, so if has been on your wish list, it might be time to buy. 
Hot Deals
Chris May 28, 2014
0
1
If you are looking for a table saw at a bargain price, look no further than the DeWalt DW745 10-inch Compact Table Saw. I happened to notice that HomeDepot.com has them for the low price of only $269.00. A quick look around the internet and you will see this is priced lower than even refurbished models.