2 results - showing 1 - 2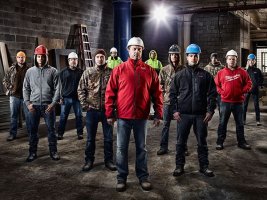 News
Chris   July 02, 2014  
0
1
It may be hard to believe, but Milwaukee is in their fifth season of making their M12 Heated Gear. When they come out later this year, the lineup will include more color and camouflaged jacket/hoodie choices, a new jacket design, and even a new 3-in-1 jacket style.
News
Chris   July 29, 2013  
1
7
During their media event back in June, Milwaukee announced that they would be expanding their heated gear line with new M12 Heated Hoodies, M12 Heated hand Warmers, and finally a M12 heated Jacket for Women. And while these do not officially go on sale until August, you can reserve yours now with a pre-order.
2 results - showing 1 - 2