4 results - showing 1 - 4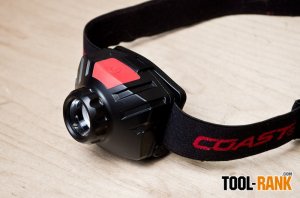 Reviews
Chris   November 20, 2015  
0
12
One of the things I like about Coast is that not only do they make great multi-purpose lights and knives for users that need tools for a variety of different situations and uses, they also make products that are task specific. The new Coast FL60 Headlamp is one of those task-specific products that they have developed for users that need to clearly light up a wide area, and that is what I am going to be talking about in this review.
Reviews
Chris   August 28, 2013  
1
10
When Coast contacted me and said they were sending over their new HL27 LED Headlamp, I couldn't help but remember that I had just done a video of their HL7 LED Headlamp; what could be so different? It turns out the HL27 has a number of improvements that might make it worth an upgrade.
Tool Blog
Chris   November 09, 2012  
6
36
Let us pretend that you have just survived a natural disaster but you can no longer use your house the way you used it just a few days before. The power is out, you have no running water, and you have no heating. This sounds a lot like what has happened, and is still happening, on the East Coast. For these reasons and more, it is a good idea to have a small tool kit that you can use to help you survive until you can rebuild.
Reviews
Chris   April 27, 2012  
1
9
All headlamps are not created equal and to get a headlamp that can handle the demands of a jobsite, and last, you need something more than your average hikers light. I have used a few headlamps in the past that cost around $20, but none of them could handle the jobsite abuse I threw at them. Today I review the Pixa 3 headlamp that Petzl sent me, a light that has been built for contractors. Will it hold up?
4 results - showing 1 - 4