3 results - showing 1 - 3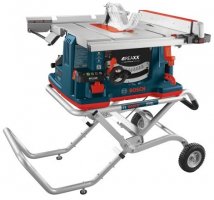 Tool Blog
Chris   September 14, 2016  
0
1
In a rare move—which even they admit—Bosch has decided to release a statement to clear up misleading information concerning the Bosch REAXX Jobsite Table Saw and the ongoing lawsuit. They don't specify what the misleading information is, but I bet journalists that are uneducated in law, who try to interpret legal documents and proceeding, are to blame. You can read the official Bosch Statement below.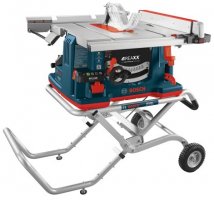 Tool Blog
Chris   April 06, 2016  
1
1
The wait is finally over, after months of delay due to some legal blocking from SawStop, the originator of the flesh-detecting table saw, Bosch has officially announced the release date of the GTS1041A REAXX Tablesaw to be June 1st, 2016.
Tool Blog
Chris   March 18, 2015  
1
2
Bosch has announced that their new GTS1041A REAXX Portable Jobsite Table Saw will be their first saw to use their proprietary flesh-detecting Active Response Technology to help reduce table saw blade injury. The system on the Bosch REAXX Table Saw can detect when human flesh comes into contact with the saw blade, and in response will drop the blade under the tabletop to reduce injury.
3 results - showing 1 - 3