12 results - showing 1 - 10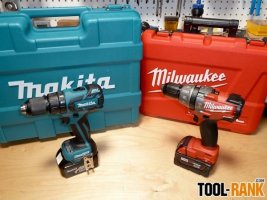 Reviews
Chris   June 26, 2012  
0
25
Brushless motors are the latest innovation to hit cordless power tools. In fact it is so new that there are few cordless tools that take advantage of the technology. In this article I am going to review two brushless drills that are available now, the 2604-22 Milwaukee Brushless Hammer Drill and the LXPH05 Makita Brushless Hammer Drill. Just for a stat comparison, I also threw in last years HDH181 Bosch Hammer Drill which is not brushless.
Reviews
Chris   April 02, 2012  
0
20
I think I have said this before, but when I saw the DeWalt ToughSystem and the features it offered, it was love at first sight. I was already in the market for a modular type storage system/tool box and had been scoping the offerings from the other brands, but the ToughSystem had a complete solution that best suited my needs.
Reviews
Chris   March 11, 2012  
0
0
Rockler must have a great team of product researchers in their employment because every year they come out with a few great products that either fill a void, solve a problem, or improve upon a design. This year one of their products is the silicone glue brush. Some of you guys wanted to know how well it worked, and Rockler was kind enough to send me one, so I put it to the test.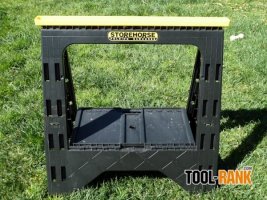 Reviews
Chris   February 24, 2012  
0
5
This might be hard for some of you to believe, but one of my most used tools on the jobsite is actually a pair of sawhorses. Whenever I need to cut a counter top, a wall panel or the occasional door I need a pair of sawhorses. Since I move around a lot on the jobsite, the lighter the horse the better, so plastic horses are a must. I have used a bunch of different saw horse brands over the years, but I have never been happy with any of them, that is, until I purchased a pair by...
Reviews
Chris   February 15, 2012  
0
5
When it comes to drills and other popular power tools, it can be hard to rank one higher than another because they are all so similar these days. The race to offer the most power has plateaued, and now manufactures have to win over our hearts with other features. Does the new Bosch HDH181 Cordless Hammer Drill have what it takes to win you over? We put it to the test.
News
Chris   February 08, 2012  
0
18
Today DeWalt showed us that there are not messing around and they are willing to compete with the other brands to win you over. They were a little behind and had to play catch up with their 18-volt slide-style battery tools known to us as 20V Max, but it looks like they have kept their engineers busy to keep the 20V Max selection growing fast. It was back in June 2011 when DeWalt first introduced their 20V Max tool line and now, only 8 months later, they are expanding on their line with 8 new 20V tools. ...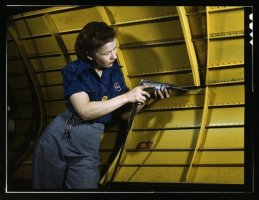 News
Chris   January 31, 2012  
0
6
Updated with link to all 1616 color photos Do you know what the 30's and 40's looked like in color? Just about everything we see from that period of time is in black and white, and it is hard to picture it any other way. Sure there are movies that depict the era, but how accurate are they to the real thing?
News
Chris   January 30, 2012  
1
2
I always roll with a bottle of Gorilla Glue in my tool box, as one never knows when he/she might need to glue something up. But reaching for that glue bottle only to find out that it has cured in the bottle, can be a real problem. The thing about Gorilla Glue is that it reacts and cures using water, and evidently, even the moisture in the atmosphere is enough to start the curing process. Knowing how unhappy dried up glue makes us, Gorilla Glue set out to fix the problem.
News
Chris   January 26, 2012  
0
2
Dust collection systems, attachments and accessories always seem to be popular at the World of Concrete trade show. With concrete being the main ingredient of the show, there is bound to be a fair amount of concrete dust, so it is only obvious to showcase tools that help clean it up. Bosch has come out with a number of new DC products that are sure to be welcomed by the people that would normally have to work in a cloud of dust.
Reviews
Chris   January 12, 2011  
0
0
Introduction Porter-Cable first announced their ultra compact line of 12-volt tools back in August of 2010. They were one of the last of the major brands to make tools in the ultra compact category, but they had a few extra features that set them apart, as well as a lower price. One tool in the new line that caught my eye was their version of the ultra compact reciprocating saw; it had a new simple clamping feature that looked like could really come in handy. Porter-Cable was awesome enough to send their ClampSaw to...
12 results - showing 1 - 10