4 results - showing 1 - 4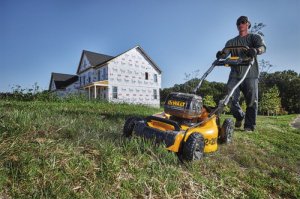 Tool Blog
Chris   February 23, 2018  
1
2
After a few years of offering cordless outdoor power equipment, DeWalt has announced that they will finally be offering a 40V Brushless Mower as an option for professional landscapers, and a second 2x20V MAX mower will also be available for Contractors and DIY'ers.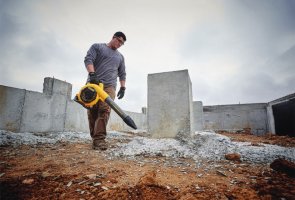 Tool Blog
Chris   March 16, 2017  
0
4
After DeWalt only recently came out with their Flexvolt system to address the needs of power hungry cordless tools, they have expanded the line to include the growing market of cordless outdoor power equipment. The DeWalt Flexvolt Outdoor Power Equipment lineup will include a new 60V Max Chainsaw, Handheld Blower, and String Trimmer.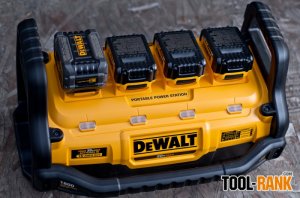 Reviews
Chris   February 06, 2017  
0
10
It is easier than ever to find a cordless replacement for any number of once corded-only power tools. Yet, the fact still remains that there are certain tools that are not yet cordless or may never be cordless. When you need to use these tools in a place without an outlet nearby, your only option is a noisy gas generator—which is useless indoors. DeWalt's answer to this problem is their new DCB1800 1800-Watt Portable Power Station and Parallel Battery Charger.
Tool Blog
Chris   June 30, 2016  
0
7
DeWalt has come out with a revolutionary new FlexVolt battery that can automatically change its voltage from 20V to 60V to match the voltage required by the tool. Two FlexVolt batteries can also be combined to deliver 120V Max to tools that require even more power. Best of all, the new DeWalt FlexVolt battery pack is backward compatible with existing DeWalt 20V Max cordless tools.
4 results - showing 1 - 4