4 results - showing 1 - 4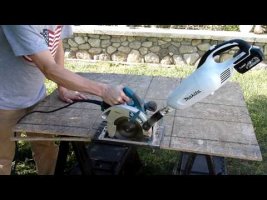 Tool Blog
Chris   April 29, 2013  
1
0
A year or two ago I was given a Makita BCL180ZW 18-volt cordless vacuum cleaner, which I normally use around the house for small clean-ups. The other day I glanced over at it and a thought popped into my head—"I wonder if that will fit onto my circular saw?" Only one way to find out.
News
Chris   April 15, 2013  
1
0
People are always looking for ways to save money on tools, and one way is to cut down on the tools you need to own. So why buy a regular circular saw and a track saw, when you can use your circular saw as a track saw with the TrueTrac system?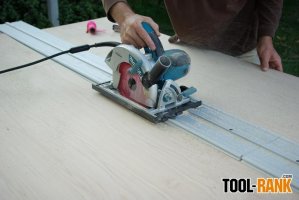 Reviews
Chris   January 20, 2010  
0
1
Oscillation tools seemed to top the list amongst DIYers this past year, but for many professionals, the step up to track saws was high on their list. Why track saws? Because they offer table saw quality and accuracy in a much smaller more portable tool. They also have the added benefit of being much safer to operate. Today I will be going over my experiences using the Eurekazone track saw system. Eurekazone sent over the EZ Smart Guide SGS-114" kit, which includes: (1) 64" rail, (1) 50" rail, (3) rail connectors, (1) Smart Base, (2) Smart Clamps, (2) AC-1...
Cool Tools
Chris   November 20, 2008  
1
1
There has been a lot of buzz about Track Saws with both DeWalt, and Makita finally coming out with versions for the USA. But I bet many people don't know that you can turn just about any circular saw into a track saw for a fraction of the cost of a complete track saw package all with a kit from EurekaZone. After all, why should you have to buy another circular saw if you already own one, especially if it's a saw you really like? Who needs Festool when you can make a track saw with your own circular...
4 results - showing 1 - 4