3 results - showing 1 - 3
Tool Blog
Chris June 24, 2014
0
2
Just in case you still thought of Milwaukee as only a power tool company, they are continuing to expand in their Test & Measurement line of tools with the addition of two new Electrical Testers. Their goal, they say, was to come out with a simplistic Voltage/Continuity tester with a digital readout.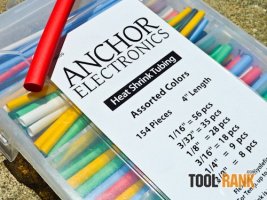 Tool Blog
Chris July 16, 2013
1
1
A few years ago I started picking out tools that I liked and gave them some extra recognition, these are known as Tool-Rank Picks. The list of Tool-Rank Picks is rather short and up until now contained only tools, but today I break tradition and add a consumable to the list; Anchor Electronics Heat Shrink Tubing.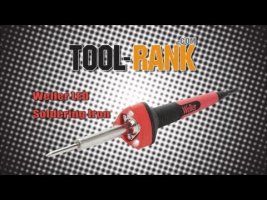 Reviews
Chris July 15, 2013
1
0
A couple of months ago I teamed up with Weller to give away one of their brand new soldering irons that feature built in LED lights. Not only were they kind enough to let me give one away to you fine Tool-Rank readers, but they also sent me one so I could see for myself if those new LED lights made a difference.
3 results - showing 1 - 3