13 results - showing 11 - 13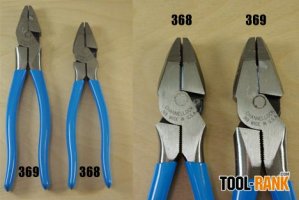 Reviews
Chris   April 15, 2011  
0
0
BrandChannellock Model #368 Buy Amazon Not too long ago I review the ChannelLock 9.5" 369 Lineman Pliers, but today I have the new smaller 368 8" version. As I mentioned in my previous review of the 369 Pliers, I am not a professional electrician, and any electrical work that I do is on a small scale. It is because my electrical work is DIY that I prefer the smaller ChannelLock 368's.I simply do not need the added cutting power that the 9.5" version offers. Sacrificing a...
News
Chris   April 14, 2011  
0
0
Photo: John Tetreault What happens if the power goes out while you are using a power tool? You probably set the tool down and head over to the power box to see what the problem is. You find that the breaker has been tripped so you reset it. There is one problem though, you forgot to turn off the tool you were using when the power went out. The tool powers on and cut into the project you have been working on for a week. ...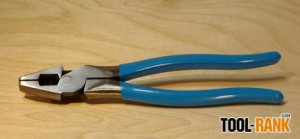 Reviews
Chris   November 12, 2010  
0
0
A while back Channellock sent over a pair of their 369 lineman pliers and I had the pleasure of putting this tool to the test. Now I am not an electrician, which the tool was originally designed for, but who couldn't use a good set of pliers to help out with life's daily problems. The pivoting action on the pliers was really smooth and a tell tail sign that these are quality made. Channellock recently updated these pliers by reducing the size of the pivot. This change allowed them to move the point closer...
13 results - showing 11 - 13