Reviews
Chris May 11, 2011
0
0
Do the new Lenox Speed Slot Hole Saws Work? Yes. This is the easiest review yet. OK you might want a little more information on the subject, but in the end, the Speed Slot Hole Saws work as advertised. The stepped slot in the side of the hole saw made it super easy to eject out the piece of wood by simply working your prying device (screwdriver) up the steps. The Lenox hole saw may be named after the stepped slot, but there is a little more at work that ensures successful puck removal....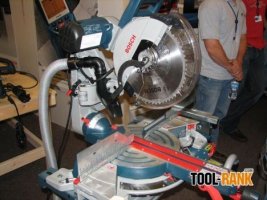 Reviews
Chris May 04, 2011
1
1
I have wanted to write a review for the Bosch Axial Glide miter saw for a while now, but the saw has so many features, that I thought It would be best to just do a video review. It looks like Bosch really took their time to make sure everything was done right, this not only includes the things you would expect, like bevel and miter controls, but even the smallest of things are done right. The Bosch GCM12SD miter saw is great, and is probably the best 12" saw on the market. I do a lot...
Reviews
Chris April 28, 2011
0
0
Up this time for review is the Johnson 40-6048 Glo-View Digital Level. This level is built around the Johnson Glo-View level body (reviewed here), but gets boosted into the digital age with a digital readout and all the goodies that goes along with it. Since I have already covered the analog parts of the level in the regular Glo-View review, today I will only be covering the digital parts. Analog levels have served us well for so many years, why do we need to go digital? Well, I am not here to tell you...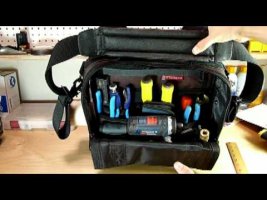 Reviews
Chris March 28, 2011
1
0
Tool organization is not one of my strong suits, so when Veto Pro Pac said they wanted to send me one of their tools bags to review, I happily accepted. What they sent out was their LC bag, the smallest of their closed top bags. You might be unfamiliar with Veto Pro Pac because they are not something you will find in your local bigbox store, but they have become popular amongst contractors because of their design functionality, and high quality build. I think the problem with most tool bags is they...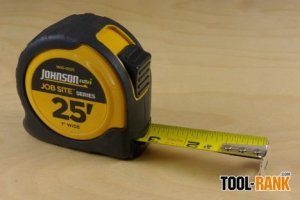 Reviews
Chris March 22, 2011
0
0
The simplest tools are often the hardest to review. How much different can any two tape measures be? They are all basically as simple as a thin piece of metal with lines and numbers. So simple, yet, I have the hardest time finding one that I like. I have used tape measures from all of the major brands and have a good understanding of what I like and need, but none of them on the market fit the bill. Design is what makes or brakes a tape measure. It spends a lot of time in our...
Reviews
Chris March 21, 2011
1
1
Remember a few days ago I went on a rant against carpenters pencils? I also talked about my new favorite carpenter pencil replacement, the Staedtler graphite 771. Well, I put together a little video to show you its cool features. The 771 is now my go-to pencil throughout the day, though I do keep a .7mm on hand when greater accuracy is needed. I don't think this pencil was designed for carpenters, but it has a lot of great features on it that suit our needs.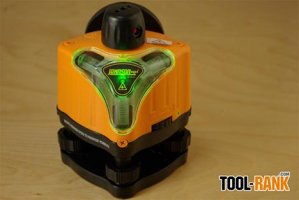 Reviews
Chris February 09, 2011
0
0
Lasers have been one of the most useful and most popular tools in the last 10 years or so. Technology in a whole has been advancing more rapidly then ever before. This allows us to buy more advanced tools from the past at a much lower price today. Case in point is the Johnson Model: 40-0918 manual-leveling rotary laser level that Johnson sent over for review. Just a few years ago it would have been impossible for a DIYer to go out and buy a rotary laser level, but today the 40-0918 can be purchased for...
Reviews
Chris January 12, 2011
0
0
Introduction Porter-Cable first announced their ultra compact line of 12-volt tools back in August of 2010. They were one of the last of the major brands to make tools in the ultra compact category, but they had a few extra features that set them apart, as well as a lower price. One tool in the new line that caught my eye was their version of the ultra compact reciprocating saw; it had a new simple clamping feature that looked like could really come in handy. Porter-Cable was awesome enough to send their ClampSaw to...
Reviews
Chris December 16, 2010
0
0
Up for review today is the Ratcheting ReadyWrench that was provided without cost by Black & Decker. The Ratcheting ReadyWrench is a dog-bone style wrench that features selectable sockets on both ends of the tool. Each end consists of four universal sockets that are capable of fitting both Metric and SAE nuts and bolts. This feature gives the wrench a total of 16 sockets in one tool. The main selling point of the Ratcheting ReadyWrench is the 16-in-1 design coupled with a new ratcheting system. Offering a total of 16 wrenches in one small...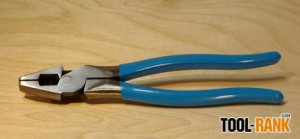 Reviews
Chris November 12, 2010
0
0
A while back Channellock sent over a pair of their 369 lineman pliers and I had the pleasure of putting this tool to the test. Now I am not an electrician, which the tool was originally designed for, but who couldn't use a good set of pliers to help out with life's daily problems. The pivoting action on the pliers was really smooth and a tell tail sign that these are quality made. Channellock recently updated these pliers by reducing the size of the pivot. This change allowed them to move the point closer...