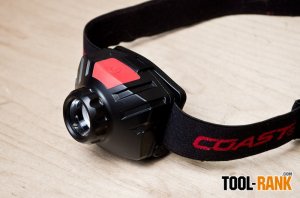 Reviews
Chris November 20, 2015
0
12
One of the things I like about Coast is that not only do they make great multi-purpose lights and knives for users that need tools for a variety of different situations and uses, they also make products that are task specific. The new Coast FL60 Headlamp is one of those task-specific products that they have developed for users that need to clearly light up a wide area, and that is what I am going to be talking about in this review.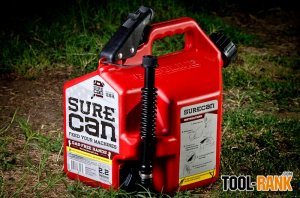 Reviews
Chris October 02, 2015
0
5
Let me tell you a little bit about the SureCan, the best gas can I have ever used. It is a gas can that doesn't leak and doesn't spill, even when you are trying to use a full, heavy, gas can to fill a small chainsaw tank. But before I can get to the SureCan review, I need to give you a little back history on how the EPA outlawed the common gas can to cut down on lost gas through spilling and venting, only to create a different lost gas problem, which then leads to the invention of...
Reviews
Chris August 21, 2015
0
4
Have you ever noticed how difficult it is to find a work glove that fits well and still allows you to work with your hands? I know I must not be the only one that has to try on every size glove at the store to find the one that works. A company called StoneBreaker thinks they have a better way; not only do they say their work gloves will fit your hand, their work gloves are also "Fit To Work". In my review I wanted to put that claim to the test.
Reviews
Chris August 07, 2015
0
10
Just to make things clear from the get go, no, I am not swearing at you. The Big Ass Light I am reviewing today is an actual LED workshop light from a company called Big Ass Solutions, who might be better known for their Big Ass Fans. Ok, so now that that is out of the way, let's get on to the review of a rather compact LED shop light that delivers some Big Ass Light output.
Reviews
Chris July 17, 2015
0
8
Would you be surprised if I told you that the best ratcheting screwdriver I have ever used, doesn't even ratchet? Nope, no gears or teeth to strip out, and not even that annoying noise that goes along with them. The best ratcheting screwdriver uses a cam and ball bearing mechanism that works flawlessly, and comes from a little company in Canada called Rolgear.
Reviews
Chris July 10, 2015
0
6
If you are the type of person that likes to carry around a pocketknife and a flashlight, you might be interested in the Coast LK375, a new tool that combines both. Coast is known for their knives and their flashlights, but were they able to combine the two to make a product that does both jobs well? Read on, to find out my thought.
Reviews
Chris July 03, 2015
0
14
It is always a shame when a tool exists that could improve how you do your job but it is priced too high for you to be able to take advantage it. This was unfortunately the case with most thermal imaging cameras, up until a little company named Seek came along and introduced a Thermal Imaging Camera that is priced low enough for more people to take advantage of the technology. Seek made it affordable by making it an accessory to smartphones, but how well does it really work?
Tool Blog
Gary June 25, 2015
1
3
When shopping for that new tool you just can't wait to try out, I'm sure not many would find themselves standing at a pegboard display of hole-saws. But when you need a clean hole in the back of a cabinet, or a precision cut for a light fixture, a hole-saw is what you're gonna use. But once you've cut that perfect hole, the problem becomes trying to extract the core from the hole-saw cup. Not only can it be time consuming and difficult, using a screwdriver to pry and dig can also be a bit hazardous.
Tool Blog
Chris December 15, 2014
1
0
A while back Milwaukee sent out their 18-volt Jobsite Radio/Charger (2792-20) for me to try out, and I was more than happy to put it to the test. I could write an review telling you all about the Milwaukee jobsite radio and all of the cool features that Milwaukee included, but instead I decided to just show you, with a video.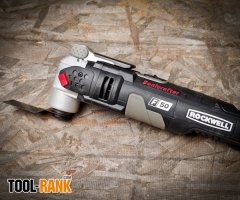 Reviews
Chris October 31, 2014
0
10
When Rockwell Tools  announced their new F50 Sonicrafter I was really impressed with a number of the new features. What I was most impressed with was that it had a much larger angle of oscillation. I had always figured that oscillating multi-tools would benefit from a larger oscillation angle, so when Rockwell asked me to do a review, I would finally have a chance to see if I was right.