2 results - showing 1 - 2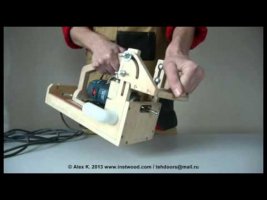 Cool Tools
Chris   March 28, 2013  
2
0
I think we can all pretty much agree that the Festool Domino mortiser is one cool machine. We might not all need one, but we can admire the engineering and the capabilities of the tool. So how much more impressed are we that a Russian carpenter made a similar functioning machine out of some basic shop tools.
Manufacturer News
Chris   December 23, 2011  
1
0
It is rare that a company turns to the public in search of product testers and even rarer that we actually know what the product is beforehand, but such is the case this time. Festool is seeking 25 people to test out their new Domino XL and provide their feedback. As I think you can gather from the name, the Domino XL is much like the original Domino, only larger.
2 results - showing 1 - 2