2 results - showing 1 - 2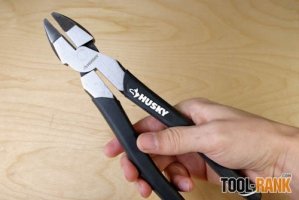 Reviews
Chris   November 18, 2012  
0
26
Husky has recently come out with a whole new line of pliers and wrenches that are designed to be affordable and come with a lifetime guarantee. They sent over a few of their new tools so we could take a look and let you know what we think about them. So lets jump right in.
News
Chris   January 11, 2012  
0
0
Just last week I had to go inside the door panel on my Ford Explorer to try and figure out why the lock mechanism was no longer working and boy is it tight in there. Even though I could see where I needed to work with a flashlight, when it came to doing the actual work, my hand always seemed to cast a shadow. What I needed was hand tools with built in lights.
2 results - showing 1 - 2