9 results - showing 1 - 9  
Tool Blog
Chris   May 29, 2015  
1
1
Crowdfunding sites like Kickstarter are a great way for the little guy to get complete strangers to fork out their money on the promise of a great product. While product ideas are plentiful, it is rare to see a product not only be successfully funded, but also make their way into retail stores nationwide. Let me tell you, I was genuinely happy to learn that the Centipede Sawhorse was one of the few that made it.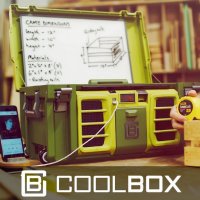 Tool Blog
Chris   March 17, 2015  
1
1
A toolbox holds your tools—but when you want it to do more, you might need to get yourself a Coolbox. The Coolbox is a new project up in Indiegogo that has already raised over $260,000 of their $50,000 goal. What makes the Coolbox so cool? It is packed full of technology to help make your tool using experience more enjoyable.
Gadgets
Chris   November 20, 2014  
0
1
Nothing gets you going like a nice hot cup of coffee in the wee hours of morning, but getting unlimited good fresh hot coffee on the jobsite isn't always easy. One way to do it though, is to bring your coffee maker with you, and the Coffeeboxx Coffee Maker thinks it is perfect for the task.
Tool Blog
Chris   November 10, 2014  
1
1
Tool bags are probably the best way to organize and keep the tools you use most within arm's reach, however, they also have a habit of getting in the way when you are working in tight spaces. The TrakBelt360 is a new tool belt design that lets you load up on your most used tools, and then rotate them out of the way when they are in your way.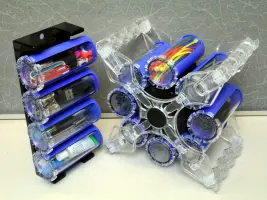 Tool Blog
Chris   August 20, 2014  
0
1
Portable organizational systems typically feature some type of box with a lid, they might even have removable cups that make using one item at a time easier for the user. But what if there was a better way to get organized? What if the cups themselves had lids, and instead of a large storage case, these cups attached to a framework to join with other cups? That is the idea behind the Twist Tubes, a new project up on Kickstarter.
News
Chris   October 14, 2013  
1
3
You know what it's like to get calls from telemarketer's trying to sell you everything from life insurance to carpet cleaning products, and all you can do is wonder how your name got on their list? Well, that is what my email inbox looks like, and that is just emails about new Kickstarter projects. And while many of the projects that are seeking funding are cool, most would not fit into the Tool category. But every once in a while I get an email about a new product, it falls into the tool category, and it is not lame;...
News
Chris   August 19, 2013  
0
2
3D printing technology sure has come a long way in these last few years. Something that wasn't even well known, is now not only known, but is at the point where it can actually be used to make production items. The NRG3 Roller Socket Wrench was prototyped using 3D Metal Printing and they plan on using 3D technology in production units.
News
Chris   July 11, 2013  
1
1
Inventor Ed Adkins has come out with what he has named the Centipede Sawhorse, but there is one problem, though it seems to be able to do all the things a sawhorse is capable of doing, it looks nothing like a sawhorse. But who says a sawhorse has to look like a horse?
News
Chris   June 27, 2013  
2
1
With most CNC routers you have to bring the material to the machine, but the new Handibot CNC Router has you bring the CNC router to your material. Is this going to be the gateway to getting CNC routers on the jobsite?
9 results - showing 1 - 9