4 results - showing 1 - 4  
News
Chris   September 07, 2012  
0
0
It is usually a sad day when something dies, but today we rejoice at the fact that the purposed table saw safety mandate, here in California, has died. One battle down, but we are still in a war.
News
Chris   February 20, 2012  
0
0
The other day The Colbert Report did a segment about the growing of the nanny state and people who are destroying America. His target in the episode was SawStop and the inventor Steve Gass, "Who's do gooding dun gone do bad", as Colbert puts it. Should people have the right to by cheaper tools knowing that they may get injured if they use the tool incorrectly, or should we be forced to purchase a more expensive saw on the chance that we might make contact with the blade? Do we want a country that believes in freedom of choice,...
News
Chris   December 06, 2011  
0
0
We have discussed in the past how SawStop is pushing to have its blade stopping system become mandatory on all future table saws. Then we learned that the Consumer Product Safety Commission voted to move towards tougher table saw safety standards. Now it is our time to let them know how we feel. You know, the opinions of actual table saw users.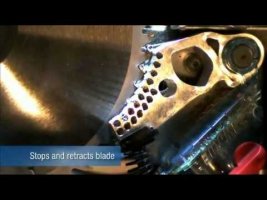 News
Chris   October 06, 2011  
2
0
The Wall Street Journal is reporting that the Consumer Product Safety Commission voted on Wednesday to move toward tougher safety standards for table saws. This comes as bad news for the Power Tool Institute and its members who believe the safety standards they adopted in 2007 are adequate when used properly; many of us actual tool users would agree. The problem is, the CPSC has been lobbied pretty heavily by inventor Stephen Gass, who wants every table saw in the US to use his safety invention which can stop a table saw blade as...
4 results - showing 1 - 4