4 results - showing 1 - 4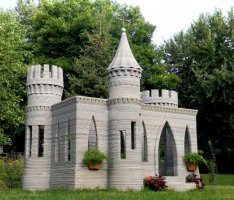 Gadgets
Chris   September 02, 2014  
1
1
Andrey Rudenko, an engineer in Minnesota, has successfully built a large scale castle using a custom designed 3D concrete printer, and that is just the beginning. He started experimenting with 3D printing concrete about 20 years ago and now the technology is here to make full-scale 3D home printing possible.
News
Chris   March 08, 2012  
1
0
Google SketchUp is a powerful 3D design tool, and builders have taken notice and are using it to help with their daily work.  You can design and build a house in 3D from scratch, or you can go into finer details and use SketchUp to calculate those tricky compound miter angles. Another handy trick that can be used by professionals and DIYers alike is calculating the volume of concrete needed for a job.
News
Chris   December 28, 2011  
1
0
I think one of the coolest advancements over the last few years is in 3D printing. The process is desirable because it allows architects, designers, inventors, etc, the ability to see their concept in 3D in a matter of hours. One of the most common 3D printing methods involves inkjet printing a binder onto a layer of powder. Each layer is stack printed in place, thus creating a 3D model. If you are watching the current season of This Old House, you have seen the method in action.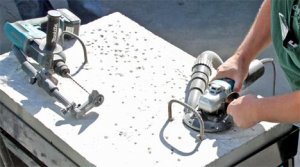 Manufacturer News
Chris   February 09, 2011  
0
0
Last week we saw a little about the latest dust extraction accessories Makita announced at WOC, and today I have some more information from a new press release to share. New Dustless Hammer Attachment (193472-7) The new dustless hammer attachment works with Makita SDS-PLUS corded and cordless rotary hammers. It features a 17" hose, telescoping spring-loaded barrel, depth stop, bit size adjustment knobs and a built-in ruler. World of Concrete attendees tried out Makita's new attachment and discovered several advantages versus competitive built-on systems, including better tool performance (competitor built-on vacuum motors...
4 results - showing 1 - 4