7 results - showing 1 - 7
Hot Deals
Chris December 26, 2012
0
1
Didn't find that tool you wanted under the Christmas tree or in your stocking? Don't worry because there are still plenty of deals to be found. A number of sites are offering After Christmas Sales that are just as good as the before Christmas sales.
Hot Deals
Chris December 19, 2012
1
1
Akro-Mils is the go-to brand for storage for a wide variety of storage solutions. Their products are well made and have a warranty to back that up, not to mention that they are also made in the USA. For all of the reasons above you can understand that their products are priced a little higher than your Chinese knock-offs.
Hot Deals
Chris November 23, 2012
0
1
Update 6/4/2013 - This deal is back up for grabs for a third time as an Amazon Gold Box Deal of the day. Even though a lot of time has gone by since this was first posted, this is still a good deal at $93 because of the two included L-Boxx cases. Update 1/8/2013 - Amazon has brought this deal back as a Gold Box for today. Get it while you can, you don't want to miss out. 11/23/2012 - We don't see deals like this very often, but this package deal that...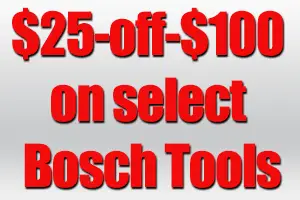 Hot Deals
Chris November 15, 2012
0
1
Bosch is really pushing out the deals this holiday season, and as long as they do, I am going to keep on writing about them. In addition to their $50 off Select Cordless Combos Deal that is still running, Bosch is also offering $25 off of select Bosch tool purchases of $100 or more. There are a total of 2,841 tools and accessories that are eligible for this deal, so don't be fooled by the "select tools" offer labeling. Prices range from under $5 up to $1500. Obviously the tools just at $100 or near there...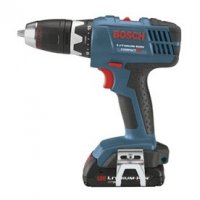 Hot Deals
Chris November 11, 2012
0
1
Lowe's is in a giving mood this Veterans day, offering some nice discounts on even more power tools and some accessories. It looks like these deals will expire tomorrow so you better act while you can. Don't forget about the Lowe's Black Friday and Christmas Days sales we posted last week. Thanks Vets for our Freedom and for giving retailers a reason to have sales.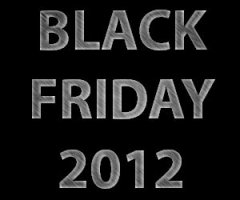 Hot Deals
Chris November 07, 2012
0
1
It is never too early to start shopping for Christmas or to at least start planning for your Christmas shopping. To help you plan your shopping Lowe's has pre-announced a few of their Black Friday deals, and if you are ready to start shopping now, Lowe's has a number of tools already marked down. Some of these are really good deals that are much lower than what Amazon is selling them at, including the tools that are on sale right now.
Hot Deals
Chris November 01, 2012
0
1
It looks like Bosch is one of the first tool companies to start gearing up for the Christmas shopping season by offering some nice discounts on tools. Now through December 25, 2012 Bosch has a number of 18-volt & 12-volt cordless combo kits marked down by $50. Not only is this a great way to save on some tools for yourself or a loved one, but by shopping at Amazon you are also supporting ToolRank. Win, win. Note: The $50 discount will be applied at checkout and is clearly labeled. BUY Bosch $50 Off Tools...
7 results - showing 1 - 7