8 results - showing 1 - 8
Tool Blog
Chris September 02, 2015
1
1
It is easier than ever to find great cordless power tools no matter the brand, so to set your company apart from the rest you need to think outside the box. DeWalt may have done just that with their new line of Bluetooth enabled 20V MAX 2.0 Amp (DCB203BT) and 4.0 Amp (DCB204BT) lithium ion batteries. Of course, Bluetooth by itself is pointless, which is why DeWalt has introduced their Tool Connect App, which allows users to control their new batteries with their smartphone.
Tool Blog
Chris April 08, 2015
0
2
Stanley announced the introduction of their newest LDM (laser distance measurer), model STHT77343 aka TLM99s, with Bluetooth connectivity. It is a powerful LDM in its own right, but combined with the App, it can quickly turn measurements into a customizable floor plan.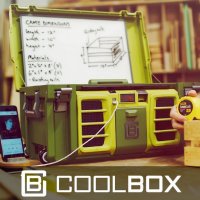 Tool Blog
Chris March 17, 2015
1
1
A toolbox holds your tools—but when you want it to do more, you might need to get yourself a Coolbox. The Coolbox is a new project up in Indiegogo that has already raised over $260,000 of their $50,000 goal. What makes the Coolbox so cool? It is packed full of technology to help make your tool using experience more enjoyable.
Tool Blog
Chris December 15, 2014
1
0
A while back Milwaukee sent out their 18-volt Jobsite Radio/Charger (2792-20) for me to try out, and I was more than happy to put it to the test. I could write an review telling you all about the Milwaukee jobsite radio and all of the cool features that Milwaukee included, but instead I decided to just show you, with a video.
Tool Blog
Chris December 05, 2014
0
2
Sometimes it is nice to have some music to get you through a long day on the jobsite, but the last thing you want to do is lug around a large radio. Enter Milwaukee's new 2592-20 M12 Wireless Speaker, their newest gadget that streams music directly from your phone using Bluetooth technology.
Tool Blog
Chris October 23, 2014
0
1
With the availability of music streaming services for phones and the ability to take your music collection with you everywhere you go, people are turning away from traditional radio stations. To make sure you can enjoy the tunes on your phone while on the jobsite, DeWalt has come out with the new DCR006 Jobsite Bluetooth Speaker.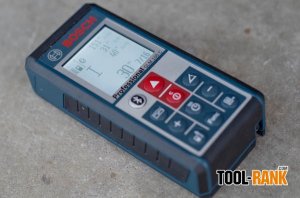 Reviews
Chris July 11, 2014
0
20
The GLM 100 C Professional is Bosch's best laser measurer yet. It features a large backlit multi-line display, 50 measurement memory history, and can measure in more ways than you will probably ever need. But the reason I asked Bosch to send the GLM 100 C to me to review was because it has one more special feature—Bluetooth.
Tool Blog
Chris May 22, 2014
0
1
DeWalt is introducing a cool little adaptor that will let users turn any radio with an AUX input into a Bluetooth compatible radio that can be used with a Bluetooth enabled phone or media player. The DCR002 Bluetooth Radio Adaptor allows users to keep their media device safely in their pockets, and stream the music directly to the radio.
8 results - showing 1 - 8