2 results - showing 1 - 2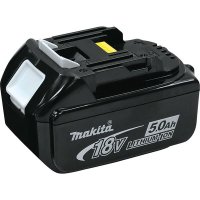 Tool Blog
Chris November 12, 2014
0
1
It was only a few months ago that Makita's 4.0Ah (BL1840) 18V batteries came out, and I wondered then, how long it would be until their highly anticipated 5.0Ah (BL1850) would follow. It turns out the wait will not be long at all, as the Makita BL1850 are set to come out in December 2014.
Tool Blog
Chris September 26, 2014
1
0
While here in the US Makita's 4.0Ah Batteries (BL1840) are just becoming available, over in the UK and other parts of the world they will soon have access to the new Makita 5.0Ah batteries. ToolStop, a tool store in the UK, has a look at the new BL1850 batteries and clues us in on all the details.
2 results - showing 1 - 2