5 results - showing 1 - 5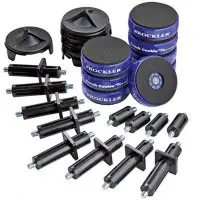 Hot Deals
Chris March 03, 2014
0
1
While Rockler's popular Bench Cookie Plus Master Kit normally sells for just under $64, it has come to my attention that it is currently on sale for only $39.99. The Plus Master kit not only includes a set of non-slip router cookies, but also a few different accessories that extend their versatility.
News
Chris May 20, 2013
0
2
You think Rockler has done all they can do with their Bench Cookies? Think again. Rockler has come out with yet another accessory for their Bench Cookie, this one called Bench Cookie Bridges. Bridges offer another way to turn the Bench Cookie into a raised finishing platform.
News
Chris September 15, 2011
0
0
I have been referring to router cookies as router pucks for a while now; as a hockey fan it was easy for me to make the obvious connection. I called them this because they do really look like hockey pucks, and I also wanted to stay away from using any trademarked names. Lee Valley also made the hockey connection, but being from Canada, they took the connection more literally then I did, and are now using actual hockey pucks for their router Bench Pucks. According to Lee Valley, they never wanted to get into...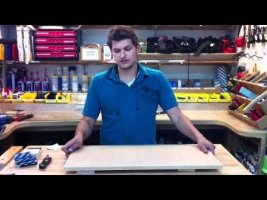 News
Chris July 13, 2011
1
0
Even though I have never used them, I still believe Rockler's Bench Cookies are one of the best tool inventions for woodworkers and finish carpenters. I always assumed I would pick up a set, but thus far I have not needed them; but now thanks to Fastcap, I might not ever own a set. Why? Because Fastcap's new TracPad lets you make your very own router cookies brownies. I always thought the Rockler cookies were a tool that could easily be DIY'd with some pieces of a router mat, a few blocks or circles...
News
Chris December 08, 2010
0
0
I would have never expected to see accessories for something as simple as the Rockler Bench Cookies, but you can't go wrong when trying to make a product even more useful. The new Cones for Bench Cookie offer painters a way to utilize the non-slip abilities of the Bench Cookie, and apply this to there finishing process. The cones will work with all Bench Cookie models and simply fit snugly over the body of the cookie. What the cone does is further lift your project off of your bench, which allows for greater access...
5 results - showing 1 - 5