2 results - showing 1 - 2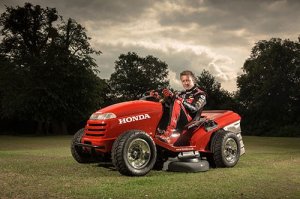 News
Chris July 19, 2013
1
1
Is there any practical reason for building a riding mower that can travel at 130MPH? Probably not, but that didn't stop Honda from teaming up with their British Touring Car Championship (BTCC) partner, Team Dynamics, to do it anyway. And as unpractical as it is, it can still cut grass.
News
Chris February 22, 2013
3
1
If you ever need to mow your yard one day and travel to a remote location to repair a fence the next, I think you might be interested to see what the Raven has to offer. This unique mower turns into an ATV, is powered by hybrid technology, and can be used as a portable electric generator.
2 results - showing 1 - 2