5 results - showing 1 - 5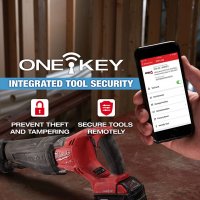 Tool Blog
Chris January 12, 2017
0
1
Did you download the latest update to the Milwaukee One-Key app? If not, you should. The new update enables a new trigger lock-out feature as well as some other features that add a better level of tool security and theft protection to the Milwaukee tools that feature the One-Key system.
Tool Blog
Chris January 06, 2017
0
3
Milwaukee Tools is taking one part of their One-Key smart tool system and is sharing it with other tools from any brand. The Milwaukee TICK is a small tool/equipment tracker that can be attached and hidden on larger tools to provide inventory tracking and basic anti-theft protection.
News
Chris October 10, 2012
2
0
We all hate when tools go missing, which is why I am always on the lookout for ways to prevent or recover stolen tools. I wrote a guide on ways to prevent tool theft and previously suggested that small GPS devices on large tools might aid in recovery. But what about smaller tools, could small RFID tags be the answer?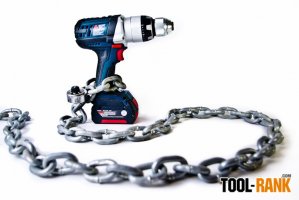 Editorial
Chris June 27, 2012
0
1
All to often I see news reports about tools that are stolen from a jobsite. These tools are required for a person in construction to do his or her job, and a loss of tools can be very damaging. Below I have put together a list of tips – some obvious, some not – on how you can prevent tool theft and how you can recover stolen tools.
News
Chris January 06, 2011
0
0
There is nothing worse then walking onto a jobsite early in the morning only to find that your tools are not where you left them. It is sad that things like this happen, but with the economy the way it is, theft is on the rise. We don't like to leave our tools on the jobsite overnight, but it is often not possible to take everything home every night; so we lock up what we can. Imagine how cool it would be if we could put a GPS tracker on all of our tools,...
5 results - showing 1 - 5