4 results - showing 1 - 4  
Tool Blog
Chris   April 14, 2015  
0
1
Channellock has come out with a brand new line of Xtra Slim Jaw Adjustable Wrenches, which have been designed to fit in places where normal adjustable wrench just can't go.  Available in both 6" and 8" sizes, the wrenches have been designed to be durable despite being 40 percent thinner than a regular wrench of the same size.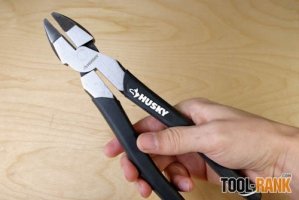 Reviews
Chris   November 18, 2012  
0
26
Husky has recently come out with a whole new line of pliers and wrenches that are designed to be affordable and come with a lifetime guarantee. They sent over a few of their new tools so we could take a look and let you know what we think about them. So lets jump right in.
News
Chris   April 20, 2011  
0
0
We briefly mentioned DeWALT's new adjustable wrenches when we covered the announcement that DeWALT would now be making hand tools, but we didn't have any information other then the price range of $10.99 to $34.99. Today DeWALT let the rest of the cat out of the bag and gave us a full press release. The wrenches will be available in five sizes (6", 8", 10", 12", 15") and features a black DeWALT Tough Coat™ magnesium phosphate finish that is said to help prevent chipping and also provides a no-slip surface. The wrenches also feature an increased...
News
Chris   April 07, 2011  
0
0
When Black & Decker merged with Stanley we knew there would be some changes, but we had no idea Stanley, which is known for their hand tools, would be all but replaced by first Bostitch, and now DeWalt. But in fact the news is true; the DeWalt name will soon be found on a number of hand tools. DeWalt and hand tools just seems odd to me, but I am sure B&D has a plan. I guess it would help DeWalt if their yellow tools out numbered the other tools in one's tool bag; after all,...
4 results - showing 1 - 4