3 results - showing 1 - 3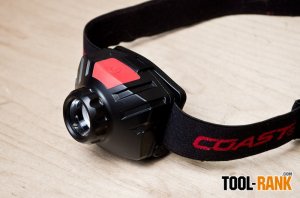 Reviews
Chris November 20, 2015
0
12
One of the things I like about Coast is that not only do they make great multi-purpose lights and knives for users that need tools for a variety of different situations and uses, they also make products that are task specific. The new Coast FL60 Headlamp is one of those task-specific products that they have developed for users that need to clearly light up a wide area, and that is what I am going to be talking about in this review.
Tool-Rank
Chris October 01, 2011
0
0
Contest Information
Contest Ends
October 31, 2011
Giveaway Ended Did you see my Coast A15 3xAAA LED Professional Flashlight review? If you didn't, you need to check it out and see all the features that make it great. Here at ToolRank I like to give away prizes that are useful, and who couldn't use a flashlight? But we all have flashlights at home, right? Well I do too, but none of them are as bright, as strong, or as cool looking as the Coast A15. The best feature of all is the dual lens that the A15...
Reviews
Chris September 29, 2011
0
0
The days are getting shorter, the nights are getting longer, and we are entering what I like to call "flashlight season". Soon you will be arriving at work, or leaving, in the dark. Because of the dangers of the jobsite, one thing you don't want to do is navigate in the dark. The reasons to keep a flashlight handy far outweigh the excuses to not have one, so it would seem to be perfect timing for a flashlight review, and I have one for you thanks Coast. What Coast sent over was their A15 Professional LED...
3 results - showing 1 - 3