2 results - showing 1 - 2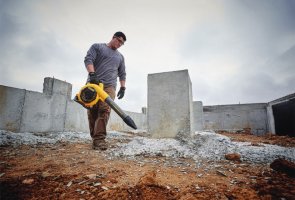 Tool Blog
Chris   March 16, 2017  
0
4
After DeWalt only recently came out with their Flexvolt system to address the needs of power hungry cordless tools, they have expanded the line to include the growing market of cordless outdoor power equipment. The DeWalt Flexvolt Outdoor Power Equipment lineup will include a new 60V Max Chainsaw, Handheld Blower, and String Trimmer.
Tool Blog
Chris   June 30, 2016  
0
7
DeWalt has come out with a revolutionary new FlexVolt battery that can automatically change its voltage from 20V to 60V to match the voltage required by the tool. Two FlexVolt batteries can also be combined to deliver 120V Max to tools that require even more power. Best of all, the new DeWalt FlexVolt battery pack is backward compatible with existing DeWalt 20V Max cordless tools.
2 results - showing 1 - 2